Gujarat: Minor girl publicly thrashed by relatives for eloping with 20-year-old boy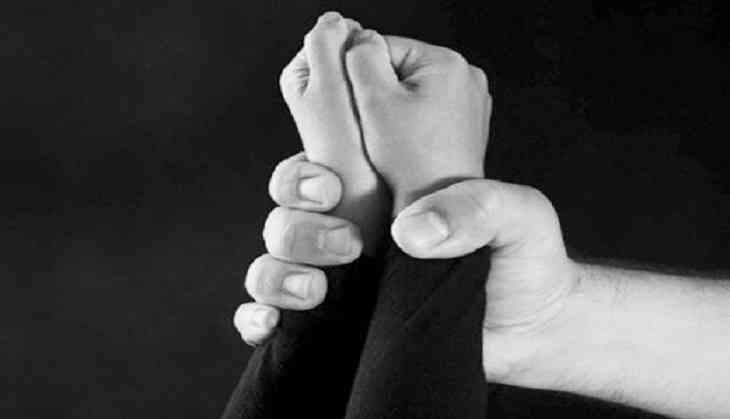 Minor girl publicly thrashed
A shocking news was reported from Gujarat's Bilvant village where a minor girl was publicly beaten mercilessly by her family and relatives. As per reports, the girl was beaten because she eloped with a 20-year-old boy from the same village. The incident took place on 21st May however it came to light only on 27th May after the video of the same went viral on the internet.
This video grabbed police attention and they immediately swung into action and arrested 17 people related to the incident of public flogging the minor girl. As per reports, the minor girl eloped to Madhya Pradesh with her lover and it was the girl's uncle who brought her back and in wake to punish her she was flogged in public.
Soon, a day later, on 28th May another video of a girl went viral on the internet wherein a girl can be seen parading with youth on her shoulder. As per reports, the second video was recorded the same day before the flogging of the girl.
On seeing this video, police immediately took action against the people present in the video torturing the girl. According to police, most of the faces were similar to the ones in the first video. They have identified two more persons and immediately arrested them.
Currently, police have sent all the detained people for COVID-19 testing and will be arrested formally once their reports are out. Meanwhile, on Friday police arrested one more accused who is minor and was booked under the charges of abduction because the girl is a minor.
Also Read: Telangana: Man without job and money sets bedridden mother on fire