Did govt shift Defexpo to Chennai to project Nirmala Sitharaman in Tamil Nadu?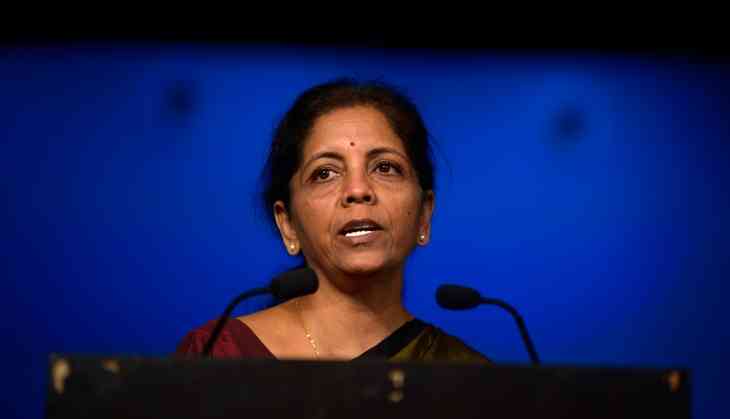 (Abhijit Bhatlekar/Mint via Getty Images)
Dates and venue for India's biggest biennial land, naval and Internal Homeland Security Systems Exhibition – Defexpo - have been announced. The 10th edition of the four-day event would be held at a temporary expo center in Mahabalipuram, Chennai, between 11-14 April which will witness
showcasing of some of the latest technologies and products by Indian and foreign manufacturers.
Thanking the Tamil Nadu government for allocating land for the exhibition along the East Coast, Union Defence Minister Nirmala Sitharaman, while addressing the inaugural session of the Defence Industry Development Meet in Chennai, said that it is for the first time that Defexpo would be held in Chennai.
Her announcement didn't come as a surprise to many considering the rumours of Tamil Nadu, Sitharaman's home state, being the venue for this year's defence extravaganza were already doing the rounds.
Interestingly, a biennial calendar event of Delhi till 2014, the last edition was shifted to Goa when Goa's Manohar Parrikar was the defence minister.
Chennai being chosen as the site to host this year's edition has had the tongues wagging with many defence experts claiming it to be a perfect political platform for BJP to showcase Sitharaman as the party's face in Tamil Nadu.
BJP has been desperate to make political inroads in the southern state where it has been confined to the margins despite several attempts.
"There were already rumours of Chennai being the venue for this year's Defexpo but the Ministry of Defence kept delaying the announcement. My assessment is that the ministry was waiting for the right time. It can't be a coincidence that the minister announced it when she was in Chennai and that too in Tamil," said Ghazala Wahab, Executive Editor, Force Magazine.
She went on to add that the message was meant more for the local audience than the international audience, particularly for equipment manufacturers. Political analysts do not rule out the possibility of
Defexpo being the launchpad for Sitharaman in her home state.
Last time when Parrikar as defence minister took Defexpo to Goa, he went on to become the chief minister for another term and BJP would be hoping that Sitharaman too could achieve a similar feat. Former chief minister J Jayalalitha's death has created a political vacuum in the state with her party
imploding without her.
Sensing an opportunity, BJP could make an attempt to bring a popular face like Sitharaman lead its charge in the state in the 2019 General Elections and later more prominently in 2021 assembly polls. And she seems to possess all the qualities needed to lead the party in the state.
Interestingly, Parrikar had earlier shown keen interest in holding Defexpo for yet another time in Goa and was even exploring the possibility of entering into a joint venture with the defence ministry
to turn Goa into a permanent venue. However, his proposal have been put down which suggests that it was a well thought out political strategy to shift it to Chennai.
Meanwhile, there is widespread criticism of the defence ministry's announcement which many feel is unprofessional and delayed by more than a year. Citing incidents of similar shows held abroad, they pointed how the dates are announced soon after the show gets over which gives everyone enough time to plan, promote and market. Even the themes are decided within few days of the show.
However, this time around international manufacturers were clueless as far as Defexpo is concerned.
"Nowhere in the world does it happen like this. For exhibitions like this, international manufacturers need time so that they can get clearances from their countries, customs, among other stakeholders. With the announcement being made only two months prior to the date has made the situation far trickier for foreign firms," said a consultant with a leading international firm.
He shared his ordeal at the Goa Defexpo and informed how the whole thing was so badly planned that left delegates of many international firms feeling quite disappointed. To start with, the venue was so far off from the city that it became almost impossible for many exhibitors to transport their products to the venue.
The uncertainty about #DefExpo2018 has started to take its toll. Several foreign exhibitors reconsidering their participation. One has pulled out. So much for ease of doing business in India. Even a defence trade show can't be held on time

— Ghazala Wahab (@ghazalawahab) January 16, 2018
Wahab, who was in Goa in 2016, pointed how shifting the event to Goa led to poor participation which was visible at the venue. She is of the opinion that shifting the venue from Delhi was a mistake. "Delhi had been holding the event since it began. The national capital has its advantages considering the headquarters of the three forces are here. Even the headquarters of paramilitary forces are here which helped many young officers visit the venue. But you cannot expect them to fly out of Delhi to these venues," said Wahab.
Adding to the woes of the participants in Goa was its climate which at that time was hot and humid. Not only foreigners even Indians were suffering in Goa's weather. Moreover, since there were no hotels in the vicinity, it took participants more than 2 hours to reach the venue which led to several delays. "It was literally in no man's land," informed a foreign delegate who participated in the Goa edition.
Meanwhile, weather is likely to wreak havoc on the participants this time around as Chennai is expected to be even hotter and with extremely high levels of humidity. "It makes no sense to hold an event of such magnitude in Chennai during this time. In Europe, such events are held in summer while closer home they are held during winters. But to hold it in Chennai is going to be a tough test for foreign delegates who prefer to wear suits at such events," said Wahab with a laugh.
Overall, Defexpo seems to have become a roaming show for vote bank politics which is in-turn hurting the prestige of this biennial event.
"The present government is getting overconfident by changing the venues each time. They think they can do what they want and how they want but bad publicity of such prestigious events could hurt Indian interests in long-term," said another representative of a foreign defence firm who is petrified of the prospect of sweltering it out in Chennai heat.