Google dedicates doodle for FIFA WC Quarters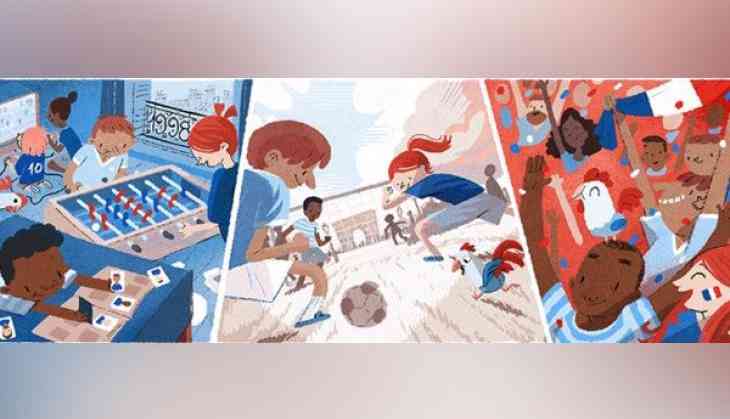 Ahead of the much-awaited Quarter-Final encounters in the FIFA World Cup 2018, featuring Brazil vs Belgium, and Uruguay vs France on Friday, Google dedicated its doodle to depict the emotions that the 'beautiful game' invokes in each of those nations.
The doodles are part of its series that celebrates the rich cultures and talent of all 32 participating countries, featuring guest artists from each nation, with the doodles illustrating each artist's perspective of "What football looks like in my country."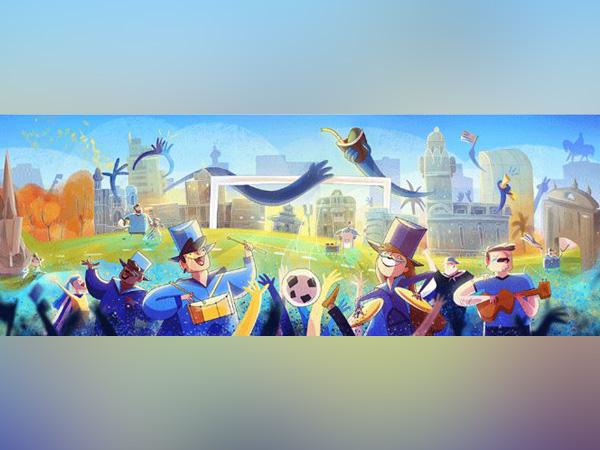 In Google's blog page dedicated for its doodle series, Brazilian artist Pedro Vergani mentioned, "Football in Brazil is a state of mind, a moment when the country gathers to celebrate (or cry) together. It is an expression of an important part of our culture; it is art, rhythm, dance, hard work, teamwork, and a dash of cheekiness."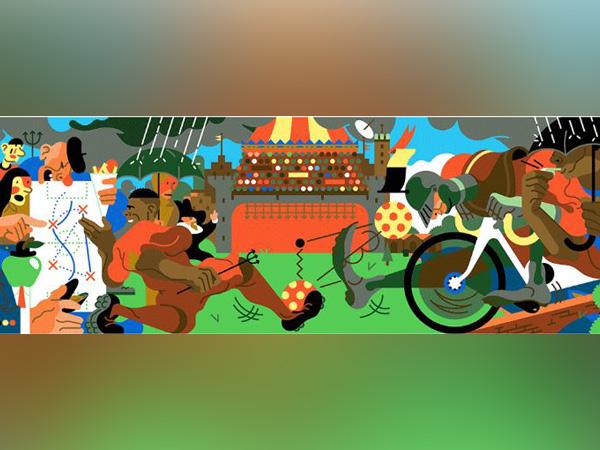 Having knocked out Cristiano Ronaldo-led Portugal in the Round-of-16 with a brace form start striker Edinson Cavani, a resurgent Uruguay will lock horns with tournament favourites France; who dumped Lionel Messi-led Argentina after a thrilling 4-3 victory in the first knockout match; at 7:30 PM (IST) on Friday.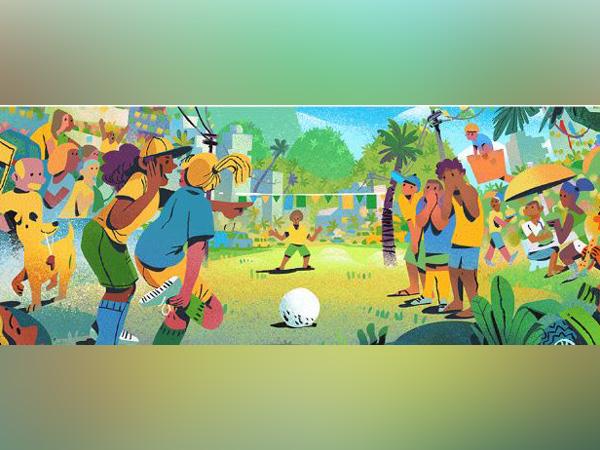 Meanwhile, after seeing off Mexico and Japan from the World Cup, another tournament favourites - Brazil, will face Belgium's golden generation; featuring the likes of Eden Hazard, Kevin de Bruyne and Romelu Lukaku among other stars; at 11:30 pm (IST) on Friday to vie for a place in the Semi-Finals.
--ANI