Finally, Trudeau gives Modi's trademark 'Bear Hug'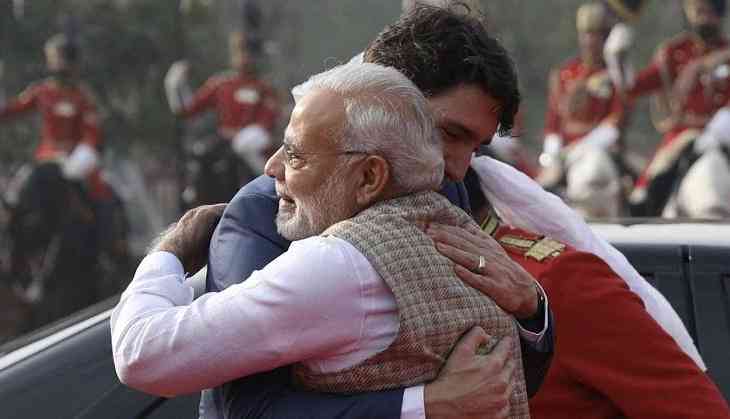 With a much-awaited hug and a broad smile, Prime Minister Narendra Modi welcomed Justin Trudeau at Rashtrapati Bhawan in New Delhi on Friday.
Trudeau and his family arrived in India on February 17. After landing in India he has visited Agra, Ahmedabad, Mumbai, Amritsar, and reached Delhi today.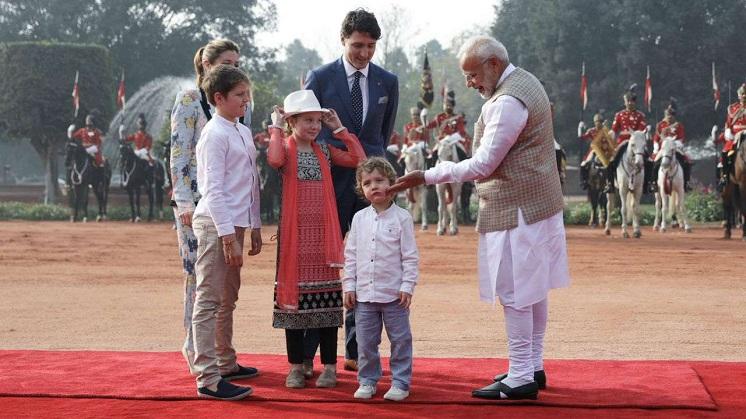 Ever since the Canadian PM Justin Trudeau's youngest son has reached India, he has taken over Indian hearts. Twitter has already declared that Taimur has been overtaken by Hadrien for a week.
After the first family of Canada landed in India, since then the Twitter is ablaze with the picture of junior Trudeau and at least for a week till he is here, the Bollywood star kid Taimur has been replaced.