'Exasperated by impractical currency ban': Thomas Franco, bankers' union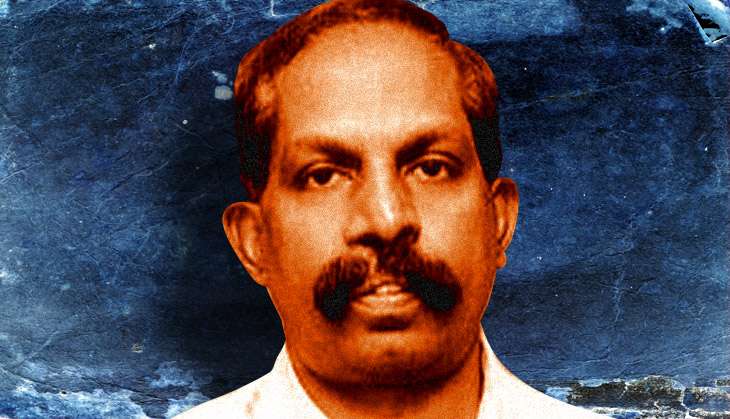 Prime Minister Narendra Modi's demonetisation policy has caused as much chaos inside banks as outside them.
At least 11 bankers have died on duty after the new policy was announced - some out of shock, some through road accidents met in the rush to get home or to office, according to Thomas Franco, senior vice president of the All India Bank Officers' Confederation.
In this interview with Catch, Franco makes some startling revelations and levels serious allegations about the process of demonetisation and those behind it.
Franco claims that the boxes of notes that reached some banks in the run up to the 8 November policy announcement had no invoices with them. Any box that left the Reserve Bank of India without an invoice could have disappeared without a trace and nobody would've known.
He says when banks had no currency notes, the RBI supplied them with 'soiled' notes in desperation.
In the course of this interview, Franco explains why so many bankers across the country are exasperated by this 'impractical and reactive' policy. Excerpts:
Do you, as a banker, agree with the principle idea behind demonetisation? That it will end black money, that it will reduce the counterfeit currency business and possibly reduce corruption?
Modi's policy of demonetisation reminded me of a cartoon that RK Laxman had sketched of a family, which, in trying to hunt down a mouse, had burnt down its house.
No, I don't think this is a practical idea, nor was it well thought out. What makes it worse is that after making such a huge policy change, the government has been reacting by bringing in more changes, almost on a daily basis.
That's why KC Chakrabarty, former deputy governor of the RBI, has called this currency ban a futile exercise.
But don't you think that abruptly ending the circulation of Rs 500 and Rs 1000 currency notes will stop the flow of black money? Aren't the intentions of the government commendatory?
There are a lot of issues with the very idea of taking 86% of the cash flow out of the economy, given that the replacement has not reached banks in time.
If the government wants to find sources of black money, why is it not looking at foreign remittances? At the moment, one person can send up to $250,000 out of the country one year. And there is a register of all those who're sending this amount abroad.
Can't we find who is sending this money outside, and if all these transactions are legitimate?
Similarly, we've been maintaining logs of all those who've deposited more than Rs 10 lakh in their accounts, every time they've done it. RBI has all this data. What is the government doing with all this data?
To stop the flow of black money, the first step government could have take was to tighten the noose on non-performing assets (bad loans). Leave aside the question of controlling them, the government isn't even willing to reveal the names (of who took out these loans).
In February, a Parliamentary committee sent a report on NPAs. What happened to it? Why haven't we heard from the government on the report?
There has been a visible cash crunch in the country since the policy was announced. Banks, despite claiming to have enough currency, have had to down their shutters early. And people have spent days and nights in queues outside banks. Did the banks not receive enough cash?
No. Banks did not receive enough Rs 100 or Rs 2000 notes. Till 10 November, in fact, there were no currency notes in our banks down in Coimbatore. When we went to our RBI branch, they gave us Rs 50 crore of 'soiled' notes. Now these are currency notes that are not supposed to be used. Of the stock of soiled notes we received, we could only use about 10-20%.
Then, there is the introduction of the new Rs 500 note. Nobody down south has even seen it yet. I, myself, saw it only today.
That's what I mean by this being an impractical plan, and a result of improper planning and execution.
After having spent the last 11 days giving out Rs 2000 notes, now we are getting back the same people asking us to exchange the big notes for smaller denomination notes. Another set of people are returning to banks, waiting to change soiled notes with new notes. We've added several unnecessary steps to an already complicated procedure.
But did some banks not receive Rs 2000 notes in advance?
Yes, some banks did, but they were not enough. Also, we need to find whether all the boxes of notes that left the RBI reached the banks or went somewhere else.
Why do you say that?
Because when some banks started receiving the boxes, there were no invoices with them. Any box could have just disappeared and no one would have realised. I don't know why invoices were not sent with those boxes.
Among those who've died in and around banks, since the currency ban was announced, did any happen to be bankers?
Yes, 11 bankers have died so far. Only a few days after demonetisation was announced, some bank staff who were regularly working late into the night, hired a cab to get home. On the way, their car crashed and they died. And there are cases of bank staff collapsing due to overwhelming pressure.
We don't mind all this suffering, but to what end?
Shouldn't there be some accountability at the top, if such a big and transformative scheme has turned out to be such a blunder?
Absolutely. The RBI Governor should resign immediately.
Have you thought of coming out on the streets to lodge your protest?
The thought has crossed our minds, but we cannot hold strikes at such a moment. We will be called all sorts of names if we abandon banks right now. But we've submitted our thoughts in the shape of a memorandum to various ministries and departments.
Have you heard back from them?
No.
People are also facing inconvenience at ATMs. Could you tell us how many ATM machines are there across the country? And how much time will they take to completely recalibrate to the new notes?
There are about two lakh ATMs, and recalibrating them will take at least 16 days. But this process will have to be repeated all over again, once the new Rs 500 notes start coming in.
If one accounts for the man hours lost from the number of people who've stood for days in queues, the steps that banks have had to repeat, and the work that has remained pending in banks, hasn't this scheme cost the exchequer quite a lot of money?
Yes, and to that, you should add the sum of Rs 3,000 to Rs 6,000 that the government is giving to every bank employee who works on Sundays, Saturdays and on other holidays. There are 10 lakh bank employees across the country, and they may have to work on holidays for quite some time ahead.
Edited by Shreyas Sharma
More in Catch
Economists think note ban will hurt much more than help
As the joke called demonetisation gets worse, the jokes about it get better
People can die for any reason. Don't blame note ban: BJP's Keshav Maurya