Elderly auto driver killed by wife, her 28-Year-old lover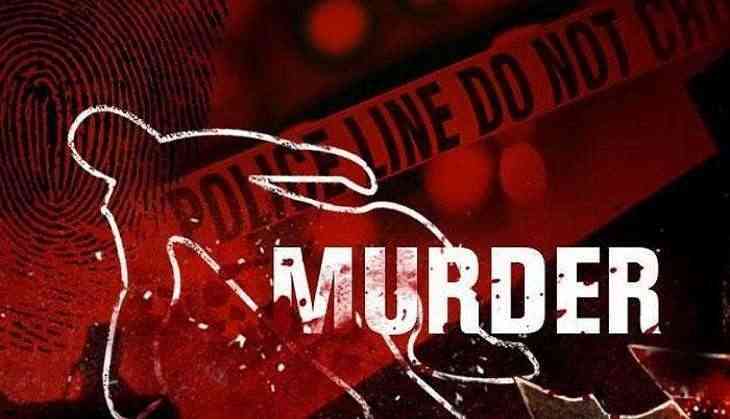 An elderly man, aged 62, was allegedly murdered by his wife and her lover, the police said Wednesday, further adding that the two accused have been taken into police custody.
The horrifying incident of crime occurred on 2nd November in an isolated area near Mangolpuri Industrial area, police said.
The accused, identified as Urmila, had tied the knot with Raj Kumar, an auto-rickshaw driver, against her will when she was just in her twenties, she said.
The woman was not at all happy with her marriage and was often subjected to physical assault and torture by the man, she has alleged. The couple has four kids together, the police said.
On the day of the crime, Urmila met her 28-year-old boyfriend, identified as Sajim Khan.
Then Sajim Khan hired Kumar's rickshaw as a passenger to travel to Mangolpuri Industrial area phase I and asked him to stop at an isolated area.
He than fired shots at Kumar's back with a country made gun that he had bought to murder him, a senior cop said.
As maintained by cops, Urmila was sick and tired with his harsh treatment towards her.
Sajim Khan plotted a conspiracy to murder him as the woman no longer wanted to live with her husband and wanted to marry Khan, who is a hawker dealing in scrap in Karol Bagh, police said.
According to their plan, Khan kept a track of Kumar's movements for several weeks.
Khan came to know that the man comes to Karol Bagh in the evening every day to pick up his last passenger for the day, officials said.
Folllowing the murder, Khan left for Malkaganj where he lived at a rented room and ran away from the national capital, the police said.
DCP, Parvinder Singh said that on 2nd November, a police team found the dead body of an autorickshaw driver lying on the road near his vehicle in Mangolpuri Industrial Area.
On the crime spot, the man's wallet, mobile phone and money were found untouched.
The victim had one gunshot injury on his body, however there were no eye witnesses in the case, police said.
In the time of the investigation, police came to know that Kumar had gone from Karol Bagh in his vehicle.
After that, many CCTV footages were looked into on the possidle route from Karol Bagh to Mangolpuri and the suspect, Khan, who is a natve of Amroha in Uttar Pradesh was identified, the officer said.
"Khan was found to be in regular touch with the victim's wife and further investigation revealed that Khan was in a relationship with Urmila for past many years and due to him, there was regular quarrel between Urmila and her husband," DCP said.
As per the police raids were carried out at Khan's native place in Amroha but the accused was not found. Later, with the help of technical surveillance, the accused was traced in UP's Muradabad from where he was nabbed.
"During interrogation, the accused, Khan confessed to his crime and said that he met the victim's wife in 2015 and they eventually got into a relationship. Over the past few months, she had been continuously complaining about her husband's behaviour. So, he planned to kill him and marry Urmila," the DCP said.
As maintained by the Police, the duo hatched a conspiracy and waited for the right opportunity to eliminate Kumar.
However, the duo didn't get time to execute their plan as Kumar shifted his family from Karol Bagh to Aman Vihar as he became suspicious about his wife's activities.
Also Read: Mumbai stalker stops auto, assaults and kills 21-year-old woman
Also Read: Gujarat Horror: 14-year-old girl raped, strangled to death