Did Mamata's resolve to build a clean image nab Park Street rapist?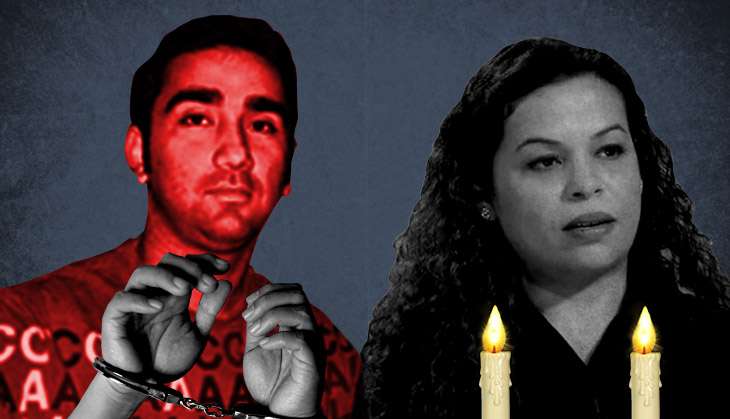 In February 2012, Suzette Jordan, a single mother of two in Kolkata visited a night club on Park Street. While returning home, she was offered a ride by Kader Khan - a man she had just befriended at the bar. Within minutes of boarding the car, she was beaten unconscious, gangraped brutally and thrown out of a moving car by Khan and his friends.
Suzette survived up to March the following year when meningitis and depression eventually killed her.
Also read - Suzette Jordan case: Mamata didi why don't you just accept you were wrong?
But she survived long enough to fight a hard fearless battle for justice. Late 29 September, prime accused Kader Khan was finally arrested in Ghaziabad. Khan is one of the five accused.
The operation
A special team of Kolkata Police, in a joint operation with Delhi Police, arrested Kader, along with his accomplice Ali Khan, from their hideout in an apartment in Ghaziabad on Thursday night. On Kolkata Police Commissioner Rajeev Kumar's instruction, a special team was formed to nab Kader.
"We had information that Khan has returned to the country and was having regular interaction with his family members in Kolkata over phone. We started tracking their numbers and found that calls from a particular number from Ghaziabad were made... We started tracking it and found that it was Kader's," the officer told The Indian Express, adding that Kader had rented the apartment in Ghaziabad under another name.
It was learnt that Kader was hiding in Bangladesh and had returned to Delhi via Nepal after running out of cash.
After keeping him under surveillance for almost a week, a joint team of Delhi Police and Kolkata Police team raided his hideout and arrested him.
The two were brought to Kolkata and produced at court on 30 September.
A long fight
Kader was rumoured to have political connections with the incumbent Trinamool Congress (TMC) government that had infamously called the entire Suzette rape a "fabricated case".
Suzette and her family had always known he would be hardest to nab. That he was arrested after four-and-half years comes as an unexpected triumph of justice for her supporters and family lawyer Anirban Guha Thakurta.
"I congratulate the police for their raid. I believe they were always on the lookout but Khan had changed his name, which made it hard for them to find. This time their joint efforts have been successful," Thakurta told Catch. Through Jordan's father, Thakurta has made an appeal to enhance the 10 years rigorous imprisonment for the three arrested.
"The key is in the investigations the police have carried out. For instance the police have a serious duty to recover the gun that Khan carried then. They must also reveal where he has been all these years and give the names of the people who sheltered him in hiding," says Thakurta.
Building a clean image
But what led to the sudden pro-activity on the part of the Kolkata police to nab Khan? Has the TMC had a change of heart about Jordan to help her get justice?
Senior TMC ministers said that chief minister Mamata Banerjee wants to clean her image after her knee jerk response to the Park Steet rape case that the incident was manufactured. By the arrest of Khan, Mamata wants to prove that she was handling the case with due seriousness.
A senior TMC minister on condition of anonymity said: "Law will take its own course and the arrest once again proved that Banerjee wont spare any accused "
So far, Khan's arrest is the most unexpected hope for justice for Suzette and her family. One can only hope that the wait for justice is at last over and Suzette Jordan will finally be able to rest in peace.
With inputs from Sulagna Sengupta
Edited by Aleesha Matharu
More in Catch - Kolkata Park Street rape case: Justice for Suzette Jordan as all 5 accused found guilty by court
Who run the world? Girls! Silent revolutionaries of 2015 you need to know