Delhi car runs over people after fight with biker [Video]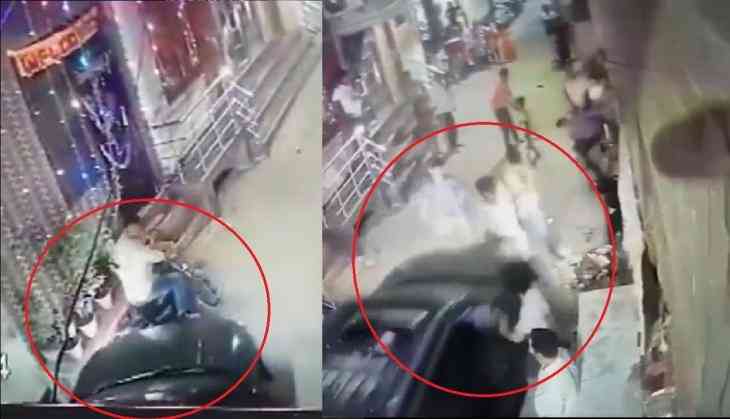 Infuriate following an altercation with a biker in a narrow street, a car driver in the national capital drove his SUV over several people as he sped away from the area. At least three people were seriously hurt and are undergoing treatment at a local hospital, the police said.
Here's the video:
#WATCH | Delhi: A car ran over people in Alipur area on Oct 26 following an argument with a bike rider. 3 people injured & admitted to a hospital. Accused driver, Nitin Maan has been arrested, case registered under sec of IPC incl 307 (attempt to murder). Probe on.

(Source:CCTV) pic.twitter.com/523eyA2v8C

— ANI (@ANI) October 28, 2022
The SUV driver was identified with the help of a CCTV camera from a building in the area and was taken into police custody later.
The horrifying incident happened on October 26 when the car driver grazed past a motorcycle while passing through a narrow street in Delhi's Alipur. This led to an argument and a fight broke out between the car driver and biker.
The locals in the area soon stepped in and brought the situation under control, but the car driver - who was angry - pressed the accelerator and ran over the people assembled there. The car driver briefly stopped after running over the people before he sped away from the area, the CCTV footage shows.
The Delhi police traced the driver through the number plate of the vehicle and arrested him from his residence.
Also Read: Bengaluru woman gets lover cut off husband's genitals to kill him