Crime Caught on CCTV: Minor girl assaulted, thrown from second floor of her home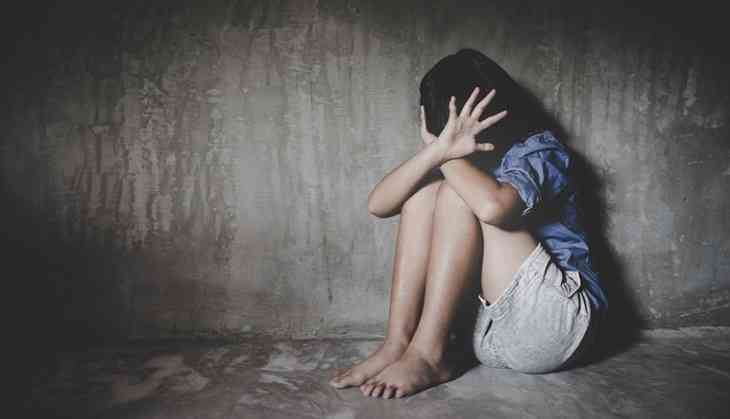 A horrendous crime took place in Uttar Pradesh's Mathura where a 17-year-old girl was allegedly thrown off the second floor of her home. The incident of the crime has been caught on a CCTV camera installed near her home.
The girl and her family members were allegedly assaulted by three men who barged into her house. The video shows the girl being flung from the second-floor balcony and falling on the road.
According to india.com, the incident took place in the Chhata area on Tuesday night and the girl was rushed to a nearby hospital. She suffered head injuries and her spinal cord got fractured.
Police have arrested two of the accused. In the CCTV footage, three bike-borne youths can be seen entering the house of the girl around 08:30 pm.
Also Read: AP Shocker: 21-year-old man slits girl's throat after she rejects his love proposal
According to the victim's brother, the youths had been harassing the girl for the past year.
He further told that the accused took the girl to the terrace of the second floor in the house and threw her from there.
Also Read: Men try to sacrifice 10-year-old girl to 'ward off evil spirits'
The victim's father had also received an abusive call from an unidentified person at 8 pm. The youths assaulted the family and took the girl to the terrace after sexually harassing her, the girl's father said.
Meanwhile, an FIR has been registered against four persons named Dileep, Avanish, Kaushal, and an unidentified person for an attempt to murder, assault on woman intending to outrage her modesty, house trespass, intentional insult, voluntarily causing hurt and criminal intimidation at Chhata police station, Superintendent of Police (rural) Shirish Chandra said.
Also Read: Mumbai: Father kills mentally challenged son, before killing self