Coronavirus: Man brutally thrashed by goons in act of Covid-19 vigilantism in Delhi's Harewali village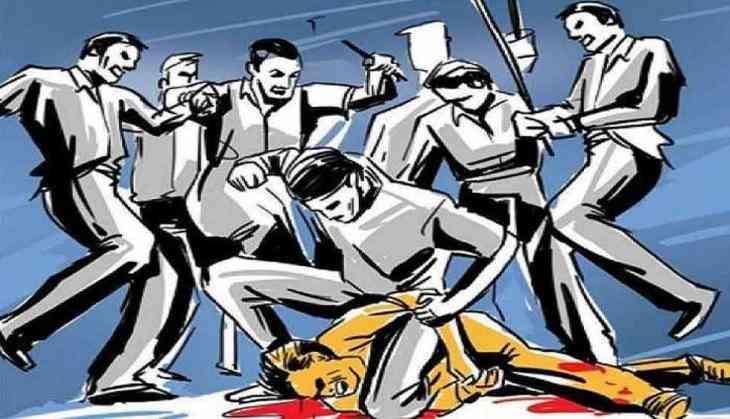 In a distressing video which is being passed around on social media, a group of goons can be witnessed ruthlessly thrashing a man in a seemingly act of vigilantism. The victim is being kicked and hit with sticks and rods while being questioned about his motive.
This case of vigilante justice coupled with misinformation about Covid-19 had cropped up in outer Delhi. The incident is of Bawana's Harewali village.
The victim had gone to take part in a Markaz in Raisen district of Madhya Pradesh. He was gravely beaten up by villagers. The victim was taken to a farm and thrashed and those who attacked him believed that there is an extensive conspiracy to spread coronavirus by a perticular community and he was part of it.
The victim was identified as Dilshad alias Mehbob Ali. He somehow managed to reach Delhi on 5th April by hiding in a truck. He was nabbed by Delhi Police near Azadpur and he was released after screening.
The victim was taken to BR Ambedkar Hospital and later shifted to GB Pant Hospital.
On his father's complaint, a case has been lodged against villagers under various sections of the Indian Penal Code. Also, a case has been registered against Dilshad Ali for violating orders under section 188 of the IPC.
In the video, Ali is repeatedly asked by his assaulters about his plan even as he begs for mercy and says that he dosen't know anything. The men are recording the video of the distressing incident and can hear them abusing the victim with cuss words.
The goons can be witnessed repeatedly thrashing the man in the field and they are also seen forcing the victim to agree to something he clearly has no idea about. Furthermore, they also take turns in hitting him. The man is then slapped and boxed while being questioned by the vigilantes.
Also Read: Coronavirus: 55-year-old suspected Covid-19 patient dies after trying to escape from sixth floor isolation ward in Haryana
Also Read: Coronavirus: Wockhardt Hospital in Mumbai shuts after 26 nurses, 3 doctors test positive