Coronavirus: 14 villages under quarantine after man tested positive in Uttar Pradesh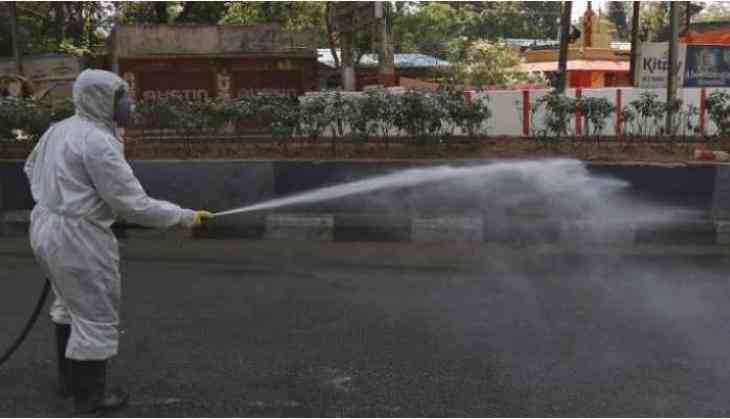 The district administration in the state of Uttar Pradesh's Badaun has placed 14 villages undet quarantine after a man tested positive for Covid-19.
The man a resident from Andhra Pradesh was putting up in a mosque in Bhavanipur Khali area of the district, he tested positive on Saturday, reported PTI.
He had taken part in the Tablighi Jamaat event in Delhi's Nizamuddin last month.
"After the man tested positive for corona, the district administration has sealed 14 villages in the radius of three kilometres from the village where he was staying. Fourteen villages have been quarantined," District magistrate Kumar Prashant said.
In the meantime, 30 more coronavirus casses were reported in UP's Agra on Monday, taking the total number of cases in the district to 134. Out of which, around 60 people are from Tablighi Jamaat, District Magistrate said.
According to the website of the Union Health Ministry, the total tally of positive cases of Covid-19 in Uttar Pradesh are 483 out of which, five people have lost their lives and 46 have been recovered/discharged.
The total tally of coronavirus cases across India reached 9,152 on Monday, stated the health ministry. It further added that the death toll because of the pandemic mounted to 308 after 35 new deaths were reported.
Out of the total 308 death, Maharashtra tops the total with 149 deaths, followed by Madhya Pradesh at 36, Gujarat at 25 and Delhi at 24.
Also Read: Coronavirus: PM Modi to address nation tomorrow at 10 am on Covid-19 lockdown