Conman Sukesh Chandrashekhar and Jacqueline's alleged love story to be on OTT?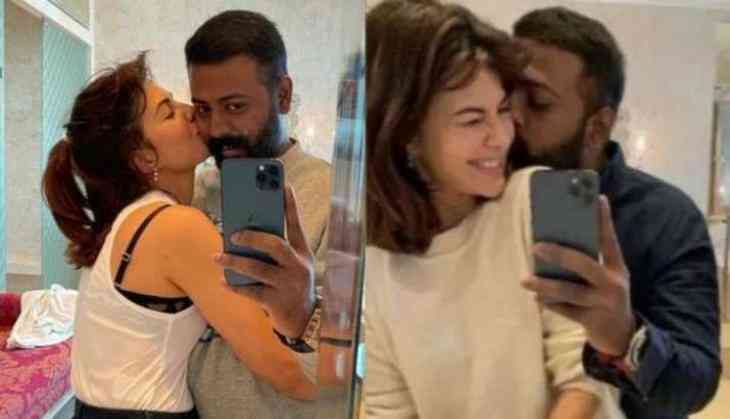 The perpetual melodrama going on between conman Sukesh Chandrasekhar and bollywood actress Jacqueline Fernandez has come into notice of not just the people, but filmmakers also. The recent development in the matter is that a few OTT platforms are already planning to create a series founded on the row.
An OTT producer, on request of anonymity, told IndiaToday that there is massive interest in the Sukesh vs Jacqueline story and there is an intent to put together a fictional version of it.
Although filmmakers have always acted prematurely and got drawn into by real-life events to make series and movies, this time, the rush to cash in on the progressing drama looks to be combative also.
According to the IndiaToday.in, "This case is perfect for a series or documentary on the subject. Therefore, there is already a number of producers talking about how to turn this into either a movie or a web series. Few names are also being considered on who might enact Sukesh and Jacqueline in the project. It is the biggest con operation we have seen in recent times."
An insider in the know divulged that Sukesh had sworn to make a series of superhero films for Jacqueline. He had stated that the assignment was going to be produced on a large scale, made on a budget of around Rs 500 crore.
Furthermore, the insider stated, "Sukesh knew very well that Jacqueline was looking for work in Bollywood. She wasn't signing too many films and he used her vulnerability to woo her even more.
In one such discussion, Sukesh assured Jacqueline that he would produce India's first woman superhero project with her that would incorporate Hollywood VFX artists, and it will be shot on a global scale. He told the actress that she looks like Angelina Jolie and she deserved a superhero series made around her."
The bollywood actress has been quizzed by the probe agency a number of times for her alleged association with Sukesh's money laundering case.
Also Read: Parineeti Chopra calls out talent show for listing her as judge: Don't take advantage of kids