Congress supports urban Maoists who live in AC, says Narendra Modi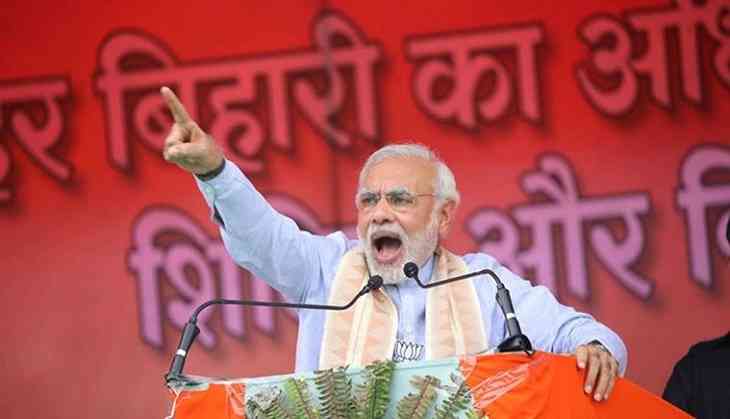 Prime Minister Narendra Modi Friday accused the Congress of backing urban Maoists who he said have ruined the lives of poor Adivasi youth.
Addressing his first election rally for the Assembly polls scheduled later this, Modi also said he will not rest till he fulfils late Atal Bihari Vajpayee's dreams for a prosperous Chhattisgarh.
Modi said the Congress-led government did not do enough to develop the Naxal-infested Bastar region citing the Maoist menace.
"The urban Maoists who live in air conditioned homes in the cities, look clean and whose children study abroad, remote control the adivasi children in the Naxal dominated areas," Modi said.
"I want to ask the Congress why it supports the urban Maoists when the government takes action against them and come to Bastar and speak against Naxalism," he said.
Describing Naxals as "monsters with evil mindset", the Prime Minister said earlier governments did not do enough for development of Bastar region.
"Will you forgive such people? These people will not win Chhattisgarh. I appeal to you to ensure that BJP wins all seats in the Bastar region. If anyone else wins, it will be a blot on Bastar's dreams," he added.
-PTI