BS Yeddyurappa says Tipu Jayanti celebrations only to satisfy Muslims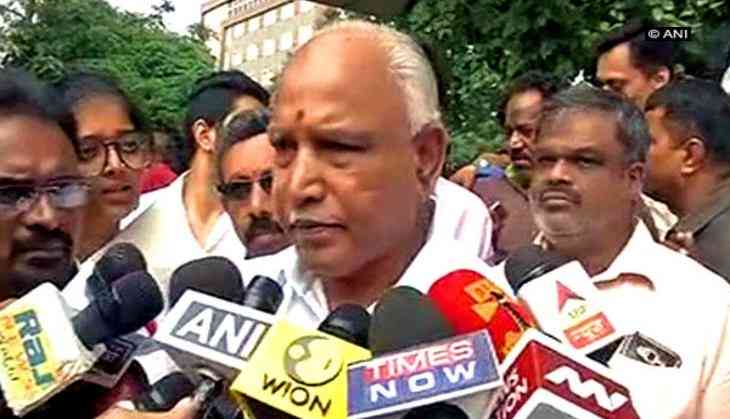 Ahead of 18th century Mysore ruler Tipu Sultan's birth anniversary, former chief minister, BS Yeddyurappa called the state government's celebrations a gimmick to appease the Muslim community.
"We are opposing this (Tipu Jayanti). Nobody will appreciate this celebration. Government's intention behind the Tipu Jayanti celebration is just to satisfy the people of the Muslim community. Even within the Congress and JD(S), people are opposing this," Yeddyurappa, the Karnataka chief of Bharatiya Janata Party (BJP), told ANI.
He further said that the state government should have celebrated former president APJ Abdul Kalam's birthday instead of Tipu Jayanti.
Congress leader DK Shivakumar, however, said that the BJP always opposes 'national patriots.'
"The BJP always opposes any national patriots. Tipu Sultan has a long history and there is nothing wrong in conducting Tipu Jayanti. BJP has its political agenda. They want to create some differences between Hindus and minorities," Shivakumar told ANI.
Referring to the President's speech in the Parliament last year, he said, "He (Tipu Sultan) was appreciated by his Excellency on the floor of the House for his historic battle."
Tipu Sultan had fought against the British and died in 1799 while defending his capital Srirangapatna, present-day Mandya, in Karnataka.
Several leaders of the BJP, however, claim that the ruler was "against Kannada language and anti-Hindu" and thus flay the state government for celebrating his birth anniversary or Tipu Jayanti.
On Wednesday, the Hindu Janajagruti Samiti, sister outfit of Hindu right-wing group Sanathan Sanstha, demanded that the celebrations be called off.
-ANI