Ashwini Choubey's son making mockery of Nitish Kumar: Tejashwi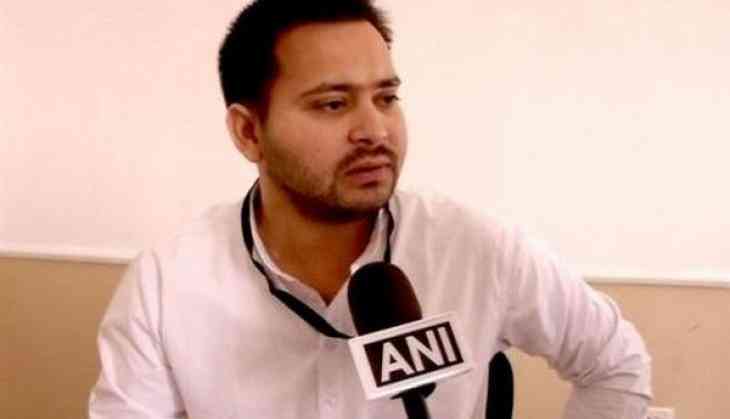 Amid Union Minister, Ashwini Choubey's son claiming to move an anticipatory bail plea against his arrest warrant in connection with the Bhagalpur clash, Rashtriya Janata Dal (RJD) leader Tejashwi Yadav on Monday called out Chief Minister Nitish Kumar-led government to not be a "coward".
Taking to Twitter, Yadav said, "This guy is challenging Nitish Kumar time and again. He is making a mockery of Nitish Kumar. Where is rule of law and law of land Mr. CM? Don't be that coward! He is wanted in a case of inciting riots. Such a Shame for Nitish government,"
Earlier in the day, Choubey's son Arijit Shashwat told ANI that he would be moving an anticipatory bail application against the arrest warrant issued against him on the charges of inciting a communal violence in Bhagalpur.
An FIR was also registered against Shashwat for the same, but he had refuted such reports, saying, "It's nowhere written in the FIR that I incited riots. It is written that I am being booked under Loudspeakers Act and that I didn't have permissions for the procession. Also, that people's sentiments might be hurt because we were raising slogans of Jai Shri Ram and Vande Mataram."
Clashes broke out on March 17, during a procession that was carried out by workers from Bharatiya Janata Party (BJP), RSS and Bajrang Dal, and was led by Shashwat.
--ANI
Also Read: MP hostel girls asked to strip by warden, inquiry ordered