Applying for Delhi Metro Jobs? Must read this, otherwise you may lose Rs 19,000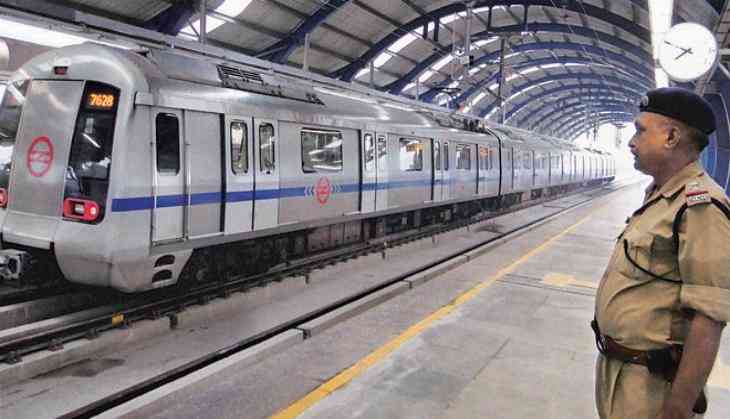 If you are looking for a job in Delhi Metro and you have recently come across a recruitment advertisement on social media then before applying we advise you to read this article.
A man has been duped by an online fraudster while he was paying the registration fee for the Delhi Metro jobs.
He was swindled out of over Rs 19,000 for a registration form that was not released by Delhi Metro.
However, the police have arrested the three men who allegedly released the fake online recruitment advertisements on social media regarding the vacancies in Delhi Metro.
According to DNA reports, the accused have been identified as Nitin Singh (30), Sumant Kumar (39), both residents of Noida in Uttar Pradesh, and Mohammad Shahnawaz (23), a resident of New Ashok Nagar, they said.
The incident came to light when Bhupender Singh (21), a resident of Shastri Nagar filed a police complaint against the online advertisement circulated on social media regarding a job opening in the Delhi Metro Rail Corporation (DMRC).
According to police, when the person clicked on the link, he received a WhatsApp message having another link to what he thought was the DMRC website.
He was directed to fill out a web form and also asked to upload his debit card details for a transaction of Rs 49 as a registration fee. Once he filled in all his details, the applicant got a one-time password (OTP) and after filling out the OTP, Rs 19,049 was deducted from his bank account.
However, DMRC has also released a notice which is about such fake recruitment notices shared on social media.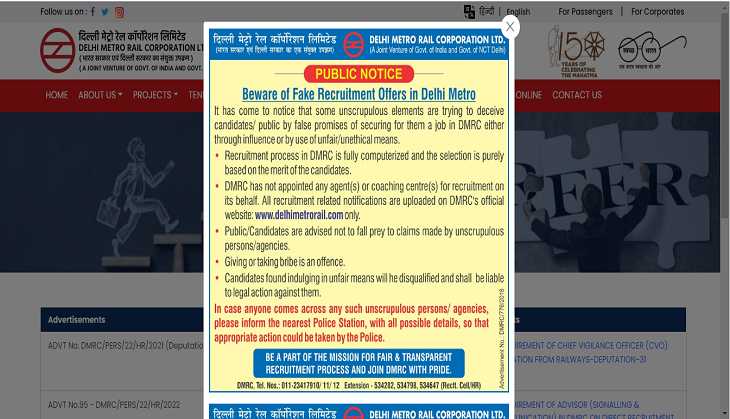 Beware of fake recruitment notice
Recently, police have received a similar complaint where a person claimed that he was also duped through a similar modus operandi.
During the investigation, it was found that the accused had been running this online fraud racket from Noida. All of the accused were arrested on Tuesday, Deputy Commissioner of Police (North) Sagar Singh Kalsi said.
Note: For any job notification, we advise you to visit the official website of DMRC only. Don't fall in the trap of such online scams.
Also Read: Online Fraud: Africans dupe Goa woman of Rs 37 lakh via matrimonial site