Amartya Sen documentary 'The Argumentative Indian' to release on March 9 with 'Gujarat' bleeped out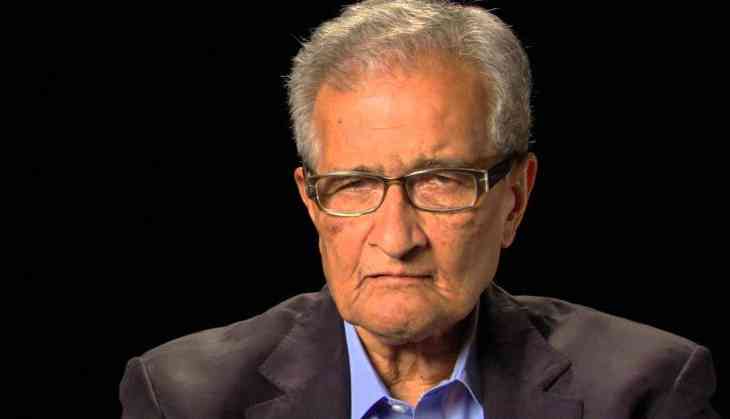 The documentary on Nobel laureate Amartya Sen will be released here on March nine after a beep on the word 'Gujarat' as recommended by the Censor Board, its director Suman Ghosh said.
The hour-long documentary 'The Argumentative Indian' had courted controversy after the Central Board of Film Certification, Kolkata, asked for muting nine words/phrases, but the CBFC, Mumbai finally let it pass with just one beep on the word "Gujarat" on July 11, 2017, Ghosh said.
Also Read: Amartya Sen report: 80% Bengal Muslims live on less than Rs 5,000 a month
"I started to shoot in 2002-2003 with a group of enthusiastic friends and we shot across three countries – in India, the UK and the USA. Finally in 2017, 15 years since I started the journey I completed the film," the director said.
Referring to the initial Censor hurdle in mid-July last year when the CBFC Kolkata had asked Ghosh to cut or mute six words/phrases – 'Gujarat', 'In India', 'Hindu', 'Cow', 'These days' and 'Hindutva' — from the documentary for a 'U' certification, "At one point last year I thought that it was a losing battle," he said.
"But thanks to the media support all over the country and abroad it gave me the strength to fight it out. Finally the film is finding the light of day. A special thanks to (CBFC chief) Prasoon Joshi for this," Ghosh said.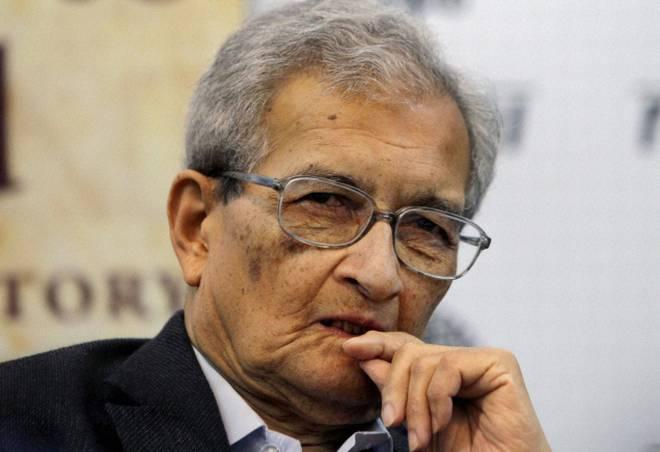 Asking the people to watch the film, the director said, "Let's do this to honour one of the greatest living intellectuals of the world and a proud son of India Amartya Sen who received Bharat Ratna, the highest civilian award in India, in 1999. I sincerely believe that such a "voice" is so needed in the current world scenario."
On January 12, Ghosh said, "I recognise that the decision (on removing the word 'Gujarat') is not the best but I strongly believe that the film should be shown to the public without further delay since beyond the controversies, which were unfortunate, I have a larger point in the film which needs to be communicated."
Also Read: Amartya Sen slams 295 A. Says right to free speech greater than religious sentiments