5 suspected coronavirus patients escape from hospital without informing authorities in Nagpur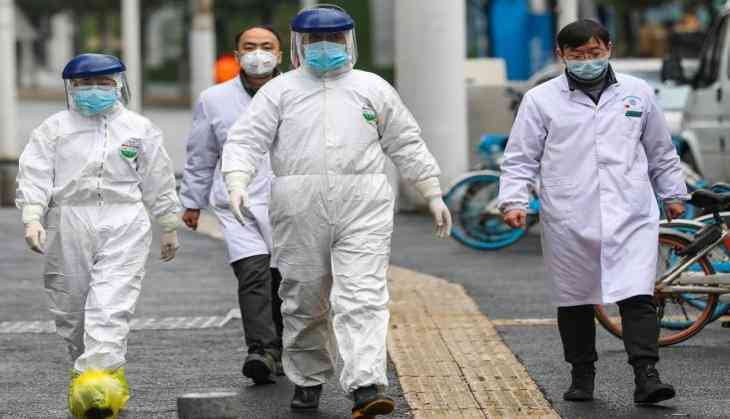 Five people suspected of being infected with Covid-19 escaped from a hospital in Nagpur and were later traced by the police, ANI reported.
The five people had escaped from the isolation ward of Mayo General Hospital in Nagpur.
"One of them had tested negative, reports of four others were awaited. We have traced them and they will be brought back to the hospital by the administration," S Suryavanshi, the sub-inspector of Nagpur police station, was quoted as saying by ANI.
Nagpur had reported its first positive case of coronavirus on Wednesday after the IT professional, who had a travel history to the United States got himself admitted at Mayo General Hospital. There are 16 suspected cases in the city.
The Maharashtra government has given a command to closedown movie theatres, auditoriums, gyms and swimming pools in Mumbai, Navi Mumbai, Thane, Pune and Nagpur from Friday till 30th March in a bid to curb the Covid-19 spread.
The government has invoked provisions of the Epidemic Diseases Act, 1897, to allow it administration to force decisions aimed at shutting out or restraining the spread.
Maharashtra CM Uddhav Thackeray stated that since the larger number of the state's cases are from Pune (10), the government has decided to close down all schools in Pune and Pimpri-Chinchwad till the next order. This will not be applied for students of Class 10 and 12 appearing for board exams.
"The decision to shut down schools in other areas of the state will be taken as and when required," the chief minister said.
Uddhav Thackeray further went on to say that the state government will ask all the event management companies to cancel all cultural, sports and commercial events.
Maharashtra Chief Minister on Thursday also announced that there would be no obligatory quarantine of people arriving from seven countries – China, Italy, Iran, South Korea, Spain, France and Germany.
Also Read: Pakistan to participate in video conference of SAARC countries after PM Modi suggests joint coronavirus strategy
Also Read: Coronavirus affect on Petrol, Diesel price: After WHO declares COVID-19 pandemic, fuel price plunges