47 security personnel killed in Chhattisgarh in 13 years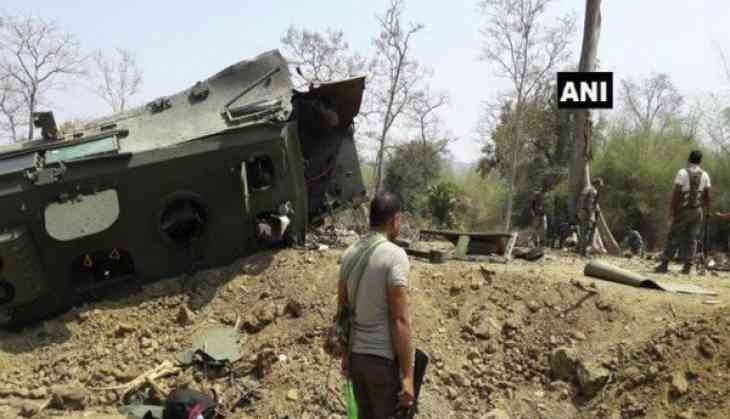 As many as 47 security personnel have been killed in Chhattisgarh's Naxal-affected Bastar region since 2005.
According to statistics, nearly 10 anti-landmine vehicles were attacked and blown up in major and minor incidents in Bastar that claimed lives of 47 security men and 42 injured since 2005.
According to experts, the Naxalites know that an anti-landmine vehicle can withstand 20 kg of Improvised Explosive Devices (IED) and hence they are using about 50 kg to target convoy of vehicles respectively.
The Chhattisgarh government had considered the anti-landmine vehicle 'safe' to tackle the insurgents. However, considering the figures, it has proved to be a failure.
Another challenge that the experts warned is, Bastar, which is rich in minerals and has a large abundance of iron-ore, gave the Naxalites a huge advantage as they have advanced to stuffing explosives in plastic containers instead of tins, which are not easily detected by mine-detection equipment.
Among the major incidents in which the insurgents targeted the anti-mine vehicles include- killing of 22 Central Reserve Police Force (CRPF) jawans and injuring three others in September 2005 at Bijapur district, when the Naxalites had reportedly used 200 kg of IED to blow up the vehicle.
Ten security personnel were killed in a blast on June 10, 2011, at Katekalyan in Dantewada district, while five others were killed and eight injured in another blast in Kirandul region of Dantewada district on April 13, 2015.
This comes after nine CRPF personnel were killed on Tuesday and two were severely injured in an IED blast in Sukma.
The jawans were conducting an operation in a forest in the district when the blast took place, ripping apart their Mine-Protected Vehicle (MPV).
--ANI
Also Read: No more personnel changes coming up, says White House amid sacking of top US officials