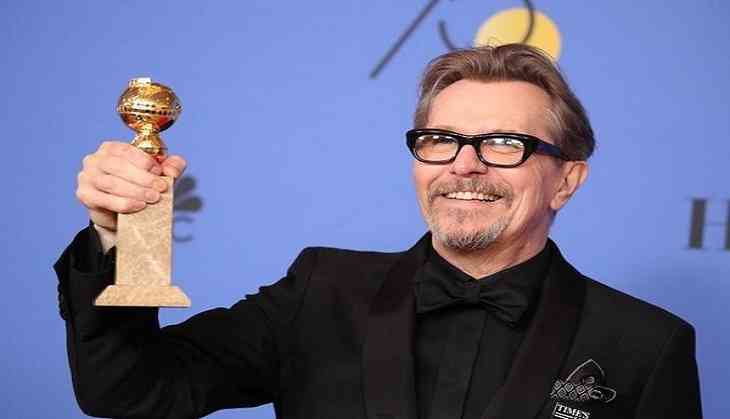 Like a fairytale moment in his illustrious career, Hollywood veteran Gary Oldman won his first Golden Globe on Monday.
And what could go wrong on such a happy occasion?
While accepting his awards for 'Best Performance by an Actor in a Motion Picture-Drama', Oldman thanked many in his acceptance speech onstage, the time crunch made him space on one very special thank-you: his director, Joe Wright, reports The Hollywood Reporter.
But the 'Tinker Tailor Soldier Spy' did not miss his second chance to send his gratitude to Wright after the show.
While giving an interview, he said, "The thing I was most sad about, I know the show is running a little long. I didn't get a chance to thank my director. I want to just say to Joe Wright, you are the captain of the gate. You're our poet. You have a great heart and a great vision. I share this with you."
Oldman also revealed what the exact moment was like when he found out he won the trophy.
The veteran actor noted, "When Susan Sarandon said my name, I couldn't quite believe it. It feels really good."
The actor won the 'Best Actor (Drama)' at the 2018 Golden Globes for his portrayal of Winston Churchill in the film.
He beat out Timothee Chalamet ('Call Me by Your Name'), Daniel Day-Lewis ('Phantom Thread'), Tom Hanks ('The Post') and Denzel Washington ('Roman J. Israel, Esq.').
--ANI