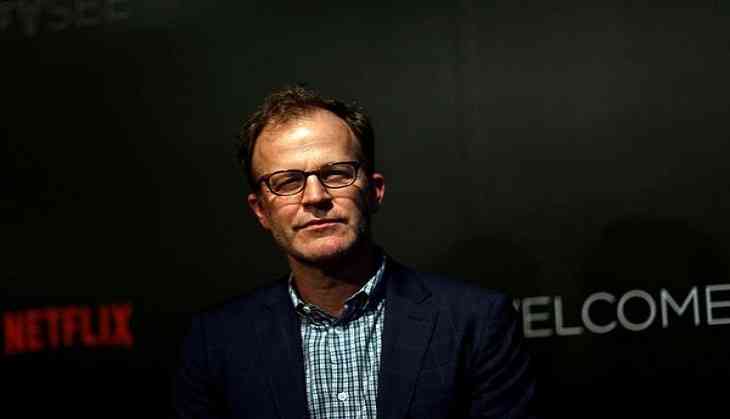 After directing the Oscar-winning movie 'Spotlight', people were really shocked when Todd McCarthy took the responsibility to direct Netflix series '13 Reasons Why'.
But, now the Academy-award winning director has revealed the reason for choosing to direct the controversial series.
According to The Hollywood Reporter, McCarthy said, "I'd just spent four or five months basically hawking my movie [Spotlight]. Being on the awards circuit, you do a lot of talking about work and not really working. I was eager to get behind the camera and work with actors and dig into material. And I really cared about the message of Jay Asher's book."
Adding, "I have two daughters, 4 and 2 [years old], and was thinking about furthering that conversation and pushing that conversation into the light. It's like with Spotlight: Who wants to sit around and talk about the possibility that priests are abusing young boys? Who wants to sit around and talk about the fact that high school kids are dealing with everything from sexual abuse to rape to suicide in a very real way?"
The 'Spotlight' helmer also shared that Jay Asher's book forces everyone to talk about issues like suicide and even having a discussion about such issues is a very big part of making progress.
He shared, "It's not table conversation and, therefore, many of those conversations get sublimated. And I thought about, "Wow, this book, in a really compelling way, forces us to not only confront, but at the very least, to discuss these issues. And I think the discussion is a big part of making progress."
The director also addressed the controversies that came along the series.
"A lot of thought and consideration and care went into making this series. We stand by it. We welcome the debate, the conversations. I don't think about it as much as a controversy. I think that word maybe is overused. People are having parent nights to discuss the pros and cons of the show, and letters are getting sent home that say, "Sit down, and talk to your kids about the show." In my mind, that's a win. But I think collectively, we stand by the mission of the show," noted McCarthy.
But, he listens to the people who really got damaged and takes it seriously.
McCarthy also revealed that he is working with Disney on a film, 'Timmy Failure' and they are deciding right now whether they will make it or not.
On a related note, second season of '13 Reasons Why' has started filming and will premiere in 2018.
-ANI