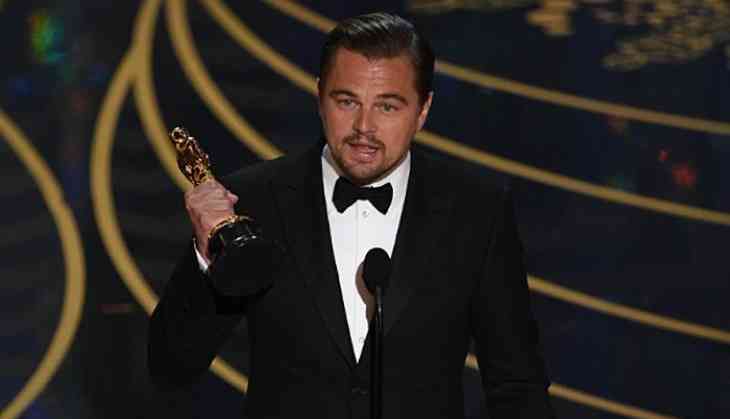 'Titanic' co-stars reunite at Leonardo DiCaprio's gala
Leonardo DiCaprio, Kate Winslet and Billy Zane had a mini "Titanic" reunion at the star- studded gala organised by The Leonardo DiCaprio Foundation in St. Tropez, France.
Billy, who played the Cal Hockley in the 1997 film, posted on Instagram a photo of them smiling at the camera while wrapping their arms around each other.
"Gangs back together. Now we're saving icebergs. Go figure.. @katewinsletofficial @leonardodicaprio @leonardodicapriofdn," Billy captioned the picture.
"Titanic", the James Cameron-helmed film, was nominated for 14 Academy Awards, of which it won 11.
Fans of the hit movie couldn't hold their excitement after seeing the photograph and took to social media to express their joy.
"I cannot express how much this makes my heart happy, one of the most classic love stories ever told," a fan wrote.
Another added, "AMAZING!!! All 3 have managed to make time stand still! THEY LOOK AMAZING."
This year's gala, which offered a chance to dine with Leonardo and Kate, was also attended by Lenny Kravitz, Tobey Maguire, Gerard Butler, Sean Penn and Adrien Brody.
Pop queen Madonna made a surprise appearance and performed some of her hit songs like "4 Minutes", "Open Your Heart" and "La Isla Bonita".
-IANS