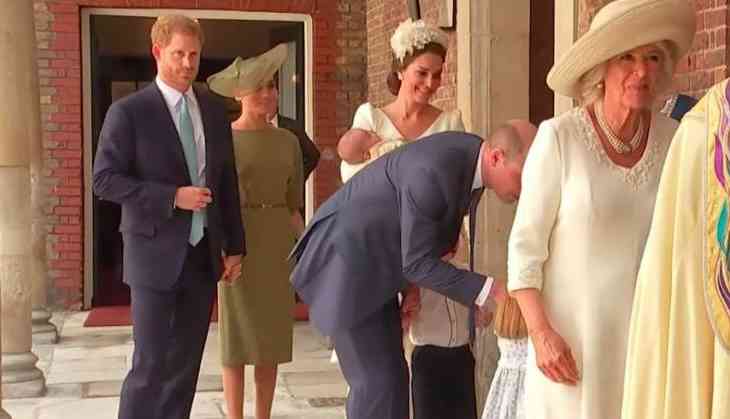 Prince Harry and Meghan Markle adorably held hand at Prince Louis' christening today in London. They joined members of the royal family and the Middleton family in celebrating Prince William and Kate Middleton's youngest child.

The Duke and Duchess of Sussex were not selected as godparents, they showed their support at the event and arrived behind the Duke and Duchess of Cambridge, who held onto their three children. They held onto each other as they first stepped into the corridor.

They were also spotted walking hand in hand as they made their entrance, but the PDA was short-lived as they went on to shake hands with greeters outside the chapel. Meghan and Prince have been openly showing affection on official appearances since they got engaged in November.
Also Read: Kate Middleton looks elegant in Alexander McQueen outfit to Prince Louis' Christening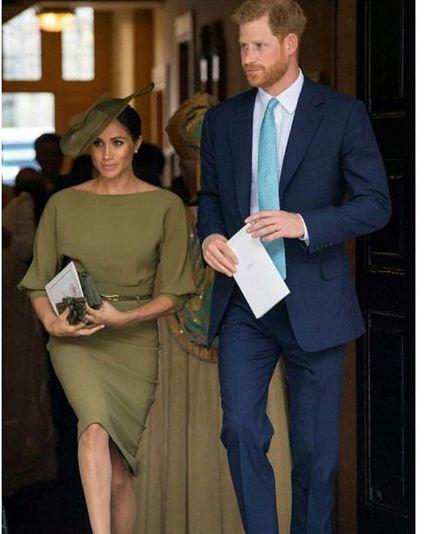 Their PDA moments have been getting a lot of attention lately, especially after the two noticeably refrained from holding hands in at the Queen's Young Leaders Awards two weeks ago. The event was a formal one at Buckingham Palace hosted by the Queen, and "as such, it was not the appropriate forum for Harry and Meghan to be laying on the PDA," royal commentator Victoria Arbiter previously told BAZAAR.com.
"There will of course be engagements in the future in which hand holding and affection is perfectly acceptable," Arbiter added, but at the time, "the couple showed the dignity and respect such an occasion affords."
Guests arrive for Prince Louis's christening. pic.twitter.com/Va3UirQpCT

— Richard Palmer (@RoyalReporter) July 9, 2018
At the Your Commonwealth Youth Challenge—the two were seen holding hands again since the occasion was less formal.
Also Read: Meghan Markle, Duchess of Sussex wears Ralph Lauren to Prince Louis' christening