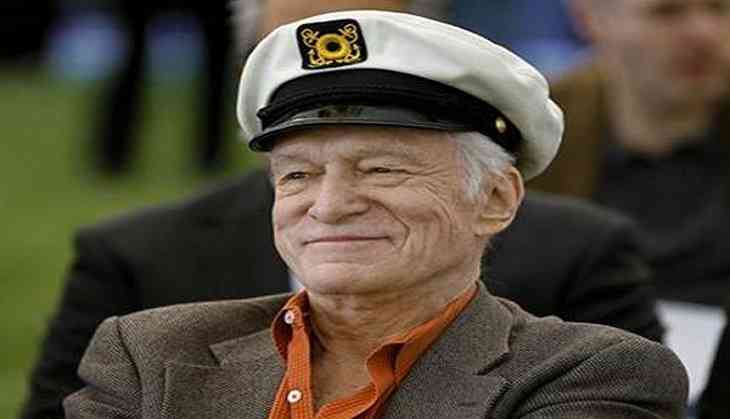 Hugh Hefner, founder of American men's lifestyle and entertainment magazine 'Playboy', died today at his Playboy Mansion in Los Angeles from natural causes, confirms the publication.
The 91-year-old was founder and editor-in-chief of 'Playboy'.
Hefner's son Cooper, chief creative officer of Playboy Enterprises, said in a statement, "My father lived an exceptional and impactful life as a media and cultural pioneer and a leading voice behind some of the most significant social and cultural movements of our time in advocating free speech, civil rights and sexual freedom."
"He defined a lifestyle and ethos that lie at the heart of the Playboy brand, one of the most recognisable and enduring in history. He will be greatly missed by many, including his wife Crystal, my sister Christie, and my brothers David and Marston, and all of us at Playboy Enterprises," he added.
He was also the founder and chief creative officer of 'Playboy Enterprises', the publishing group that operates the magazine.
Playboy founder was a multi-millionaire and his net worth at the time of his death was over Dollar 43 million.
Hefner was also a political activist and philanthropist and was active in several causes and public issues.
In 1953, Hefner started publishing 'Playboy', which featured short stories and cartoons but would become most famous for its nude centerfold photographs.
Indeed, the debut issue's pictorial featured a naked Marilyn Monroe.
Hefner's publication was not the first to include photographs of unclothed women, but it was the first to promote sex as a healthy pastime rather than one that readers should feel guilty about.
-ANI