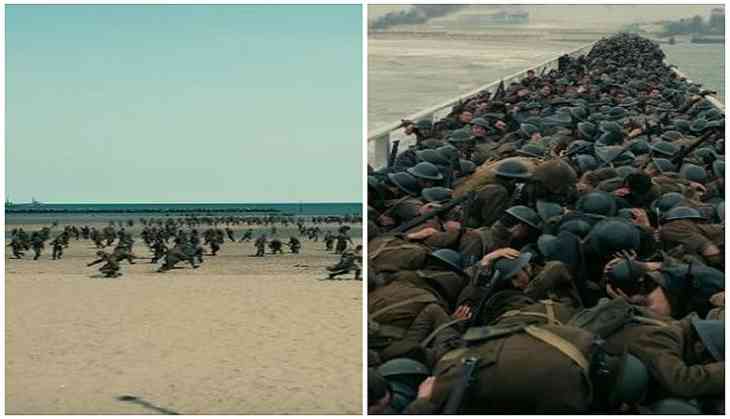 Christopher Nolan fans, rejoice! The new trailer for his highly anticipated World War II epic 'Dunkirk' has been released and it will surely give fans all the chills.
The two-minutes-26 second long video is packed with moments of tension and panic.
The trailer opens with a voiceover saying, "What has happened is a colossal military disaster. We shall go unto the end, we shall never surrender."
we get glimpses of military men stranded on a beach waiting to get rescued and get home. But they get attacked by the enemy's air force.
The trailer's background theme is haunting and Hans Zimmer's simple clock ticking ups the tension.
We also get a glimpse of Mark Rylance, going to rescue the soldiers with a flock of ships, where he meets Cillian Murphy and the rescue forces seem doomed as they sail towards the beaches.
While the first trailer showcased the buildup to the doom that is going to fall on the soldiers, the new trailer shows what happens when it does.
'Dunkirk' tells the tale of British and Allied forces stranded in Dunkirk and surrounded by the German Army during World War II.
The footage concludes with the voiceover that says, "We shall fight on the beaches, we shall fight on the landing grounds, we shall never surrender."
Helmed by Chirstopher Nolan, the film stars Tom Hardy, Mark Rylance and Kenneth Branagh, as well as former One Direction singer Harry Styles.
The movie is scheduled to release on July 21.
-ANI