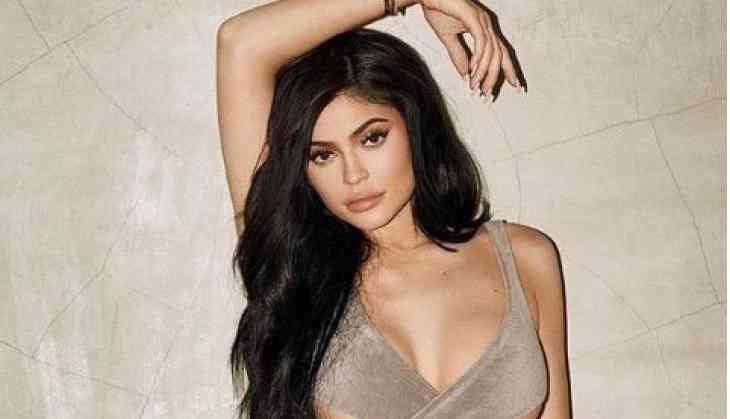 Kylie Jenner, American TV personality-model is famous for post revealing photos on social media. In a recent picture on Instagram, she posed in a French coat and her bra last night, as she modelled a new lip kit shade for Kylie Cosmetics.

Accessorizing her outfit, Jenner wore a striking pair of Karen Walker Shipwrecks sunglasses, and showed off her abs through her open jacket:

Karen Walker Shipwrecks sunglasses in caramel, $200 SHOP
Also Read: Khloe Kardashian and sister Kylie Jenner share post-baby workouts after giving birth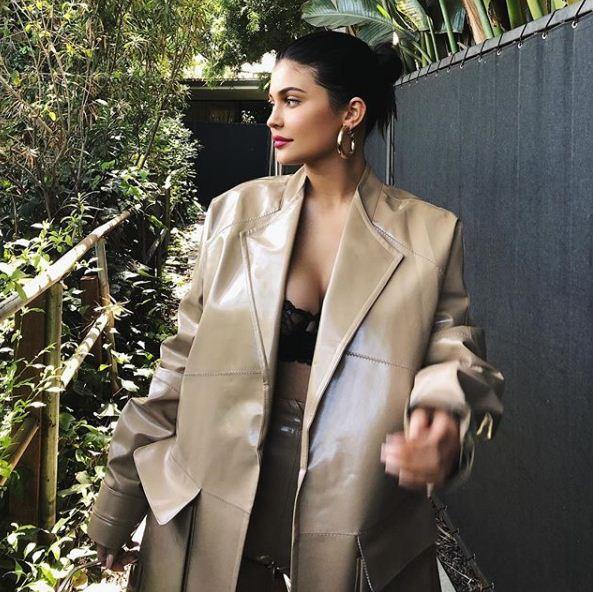 It's been a busy year for her as she welcomed her new baby, Stormi Webster, back in February.

Jenner announced Stormi's birth on February 4, 2018, when she shared an emotional video on social media, documenting her entire journey to becoming a new mother. The intimate documentary showcased Jenner's growing baby bump, and the family's reactions to the baby news.

In May 2018, Kylie told BAZAAR.com that she hadn't returned to her pre-pregnancy workouts just yet: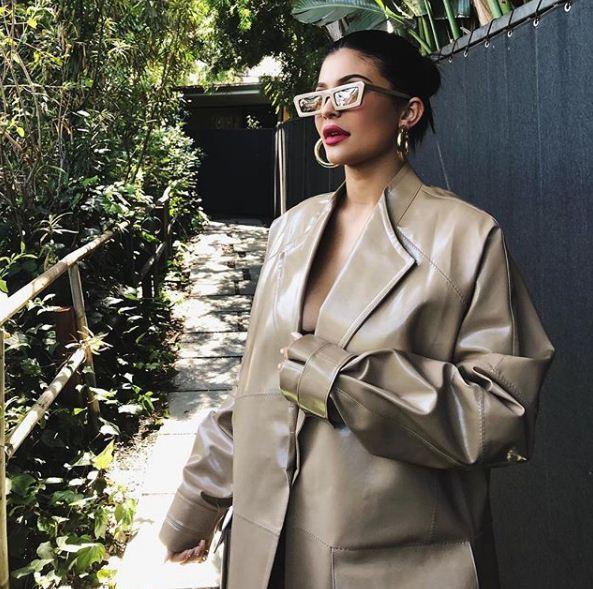 "I really need to tone up and start working out just for health. I am honestly not even checking my weight all the time. I actually love my body—I love every stage that it's been through. I am as surprised as everyone else. I still feel like I'm pregnant; I'm eating whatever I want. I don't even have time to workout unless I wake up at like six in the morning. I am so busy. I do want to get more into working out, because my best friend Jordyn is so motivational. She works out if not once a day twice a day. I think it's just the Jenner genes."
Also Read: Kylie Jenner reveals how she named Stormi, parenthood and her bond with Kim Kardashian & Khloe