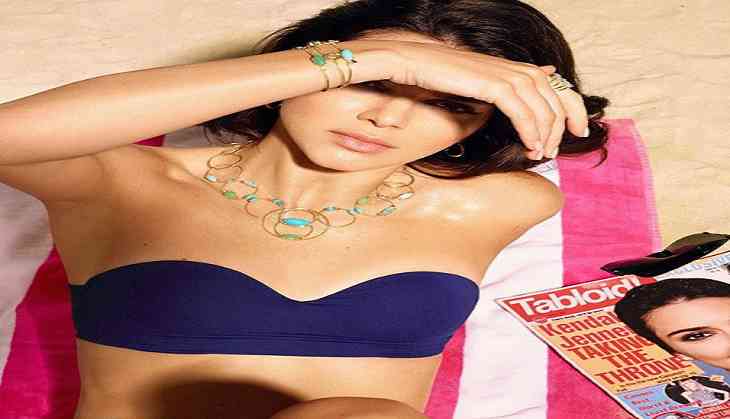 Reality TV star Kendall Jenner, amid rumours of being gay, has said she doesn't think she has a "bisexual bone".
Kendall, 22, however said she has not closed the door on the possibility, reports aceshowbiz.com.
"I don't think I have a bisexual or gay bone in my body, but I don't know! Who knows? I'm all down for experience - not against it whatsoever - but I've never been there before. I'm not gay. I have literally nothing to hide, I would never hide something like that," Kendall told Vogue magazine.
Kendall said the rumours around her sexuality may have stemmed from the fact that she rarely talks about her personal life, unlike her sisters.
"I think it's because I'm not like all my other sisters, who are like, 'Here's me and my boyfriend'. So it was a thing for a minute because no one ever saw me with a guy.
"I would always go that extra mile to be low-key with guys, sneaking around all the time. You don't want to, like, look crazy," she said.