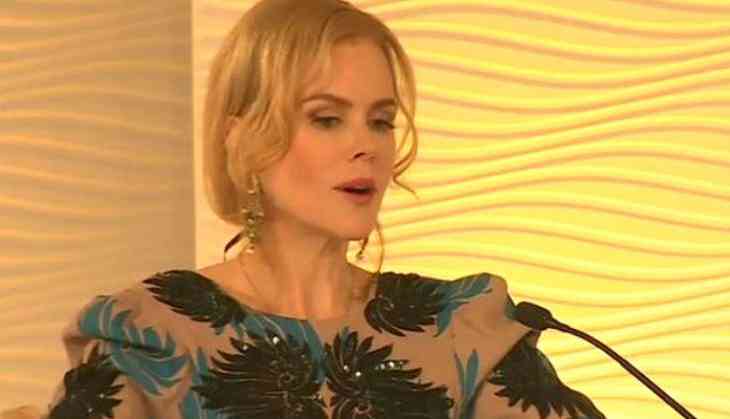 Actress Nicole Kidman felt humiliated while filming abuse scenes for the TV show "Little Big Lies" as they left her feeling "exposed and vulnerable".
The 50-year-old says her portrayal of a woman in an abusive relationship with her husband Perry (essayed by Alexander Skarsgard), left her feeling vulnerable, reports dailymail.co.uk.
"I felt very exposed and vulnerable and deeply humiliated at times. I mean, I remember lying on the floor in the bathroom at the very end when we were doing the scenes in episode seven, and I was lying on the floor and I just wouldn't get up in-between takes," Kidman told W magazine.
"I was just lying there, sort of broken and crying, and I remember at one point director Jean-Marc Vallee coming over and just sort of placing a towel over me because I was just lying there in half-torn underwear and just basically on the ground with nothing on," she added.
Kidman found the scenes horrific to film, but says the role gave her an important insight into how real-life victims could feel.
"I would have flashes of images of women that have gone through this and I'm like, 'This is authentic, this is the truth and this is what I have to do', and it would just come through like that," she said.
-IANS