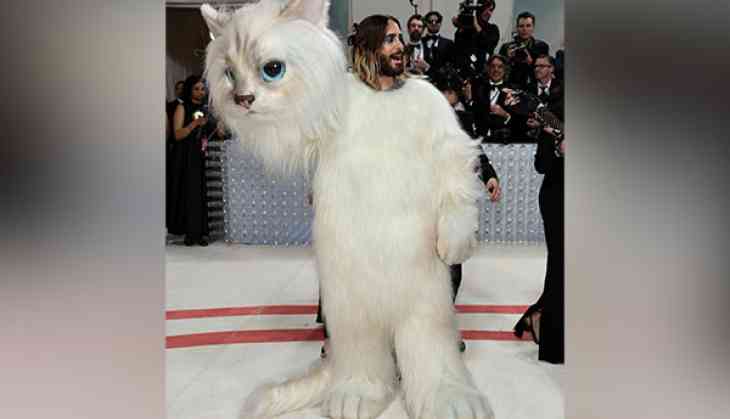 Did you spot cats on the Met Gala 2023 red carpet? Well, don't be surprised if you catch a glimpse of humanised cats at the Met Gala this year.
Celebrities like Doja Cat and Jared Leto paid homage to late legendary fashion designer Karl Lagerfeld's cat Choupette by dressing up as the cat at Hollywood's biggest fashion night on Tuesday.
Jared donned a full catsuit with white fur and a headpiece that completely hid him from view. He did eventually take off the head to reveal himself with some extra heavy dark eyeliner on. What better way to honour the designer than with an enormous mascot, right?
Inside the catsuit, he wore an all-black ensemble comprised of a bedazzled cape, semi-sheer blouse, pleated skirt, and black trousers.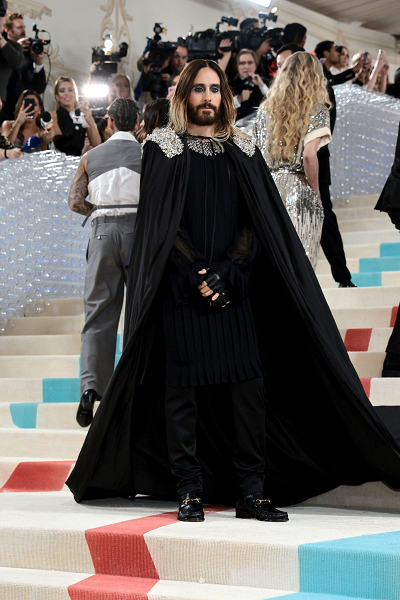 Doja also nailed the cat look. She wore a hooded Oscar de la Renta gown, which included cat ears on the hood, silver sequins, a backless feature, and a mermaid silhouette that extended into a white feathered train.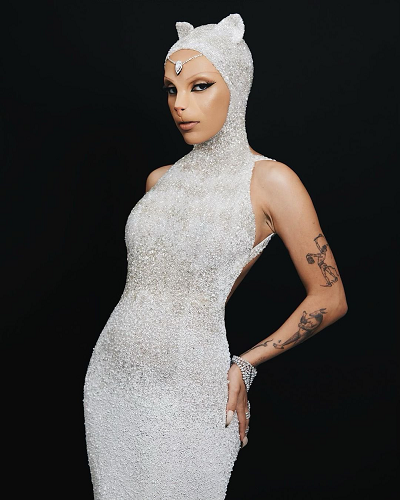 Karl was undoubtedly famous for his affection towards his pet cat, Choupette. He adopted the white Birman cat in 2011. He once joked to CNN that if he could marry his cat, he would. Since then, Choupette became a star in her own right and she is reportedly worth millions now as it is rumoured that she had inherited Lagerfeld's fortune when he died.
Also Read: Lil Nas X goes nearly naked at Met Gala 2023