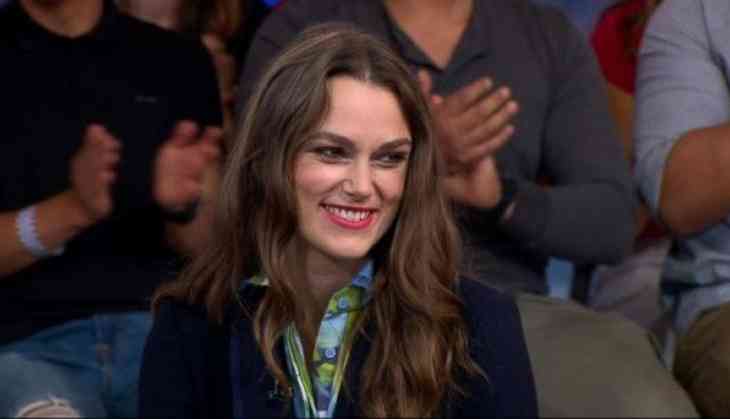 Actor Keira Knightley has revealed that she was diagnosed with post-traumatic stress disorder at the age of 22.
In an interview for The Hollywood Reporter Awards Chatter podcast, the 33-year-old actor said she struggled with the constant media attention that came after her performances in films such as "Pirates of the Caribbean" series and "Love Actually".

"That run of films was completely insane. It's amazing looking back at it -- from the outside you're like, 'Whoa, that was hit after hit after hit!' you know, but from the inside, all you're hearing is the criticism, really.
"And also, I was aware that I didn't know what I was doing, you know? I didn't know my trade, I didn't know my craft. I knew that there was something that worked sometimes, but I didn't know how to kind of capture that," the actor said.
Knightley said her personal life changed after "Pirates of the Caribbean" as she always found "misogynistic" paparazzi chasing after her and even abusing her.
"Being followed around by 20 guys who are actually deeply misogynistic, it was a really rude awakening to the world of misogyny. It was literally men shouting at me, calling me a w***e," she said.
She said for paparazzis it was "big money to get pictures of women falling apart".
"There's a lot of money to get your boyfriend or father to physically hurt (the paparazzi) over the stuff they are saying to you. And there's a lot of money from suing you. So suddenly there was a level of violence, it felt, in the air, that is not a thing that anybody would react to well," she added.
"The Imitation Game" actor said she had a mental breakdown when she was 22.
"I did have a mental breakdown at 22, so I did take a year off there and was diagnosed with post-traumatic stress disorder because of all of that stuff."
She said she went into "deep therapy" because of the ordeal and upon returning to work in 2010, she "felt really good".
(PTI)