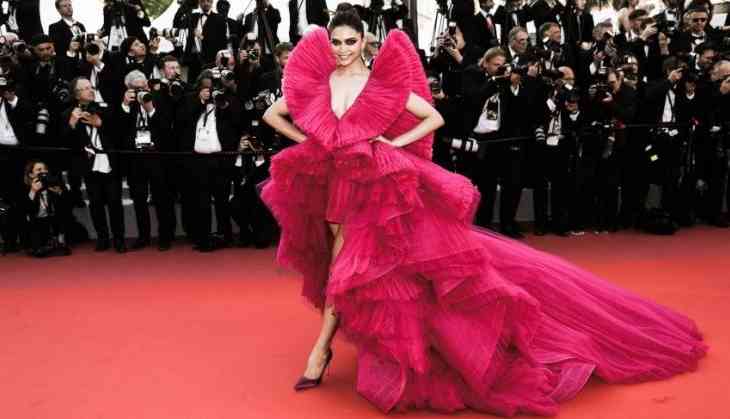 Bollywood actress Aishwarya Rai Bachchan wore a stunning 'butterfly' gown designed by Dubai-based designer Michael Cinco. Along with her, other bollywood stars including Nawazuddin Siddiqui and Manoj Bajpayee revealed the first look of their upcoming films.

The Indian stars were seen on the red carpet and off at the 71st Cannes Film Festival. Deepika Padukone, Kangana Ranaut and Pakistan's Mahira Khan also made appearances at red carpet with their dazzling looks. Nawazuddin Siddiqui-starrer Manto will be screened at the prestigious film festival.

Here's everything that happened at Cannes Film Festival on day 5: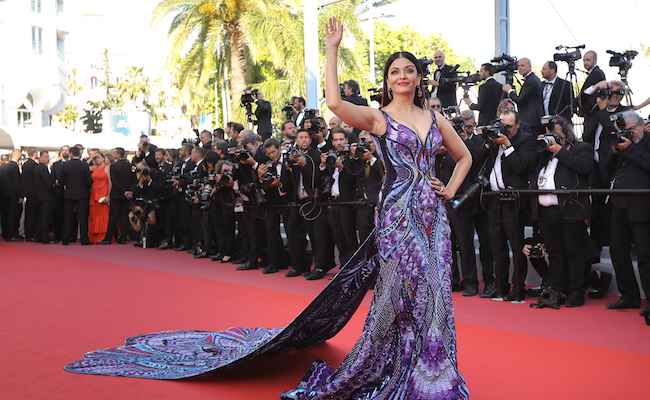 Aishwarya Rai Bachchan made her red carpet appearance at Cannes with daughter Aaradhya Bachchan. While Aishwarya wore a beautiful peacock motif with long train gown, Aaradhya wore a red color dress. They were seen with British actor Helen Mirren at the festival.
four of us @mantagoyal @divyadutta25 @RasikaDugal here. Many more descending today. #manto contingent will be in full force. More than 20 of us!! So happy to be able to share the excitement. Nervousness will be mine alone! pic.twitter.com/GbM1q1SWaU

— Nandita Das (@nanditadas) May 13, 2018
Actor Nawazuddin Siddiqui and Rasika Duggal was seen with filmmaker Nandita Das at the festival. Manto has been selected to compete in the Un Certain Regard section at the 2018 Cannes Film Festival. Nandita Das spoke at the teaser launch of Manto, "The idea is to tell a story for audience. We are not putting 'Manto' on a pedestal. He was somebody who used to speak the truth despite all challenges he faced. For youth, it is extremely inspirational to see someone like him. I think it's a film where the audience will be able to take home something and everyone will relate with his personality."
Also Read: Aishwarya Rai Bachchan made appearance at Cannes 2018 with daughter Aaradhya; stunning pics inside
#BHONSLE FIRST LOOK LAUNCH IN AN HOUR AT CANNES FESTIVAL pic.twitter.com/BhRh3R0IcM

— manoj bajpayee (@BajpayeeManoj) May 10, 2018
Manoj Bajpayee unveiled the first look of the upcomimg film Bhosle at the festival.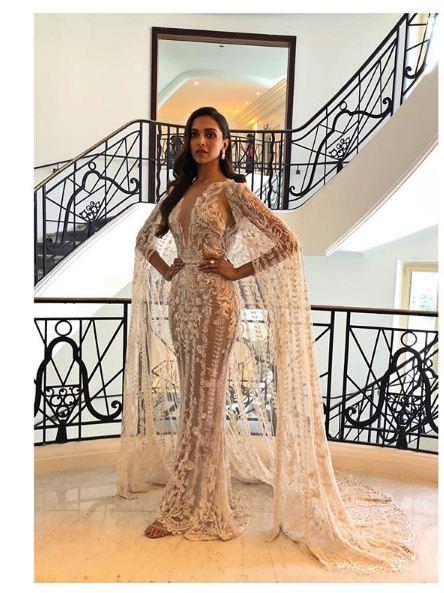 Dhanush, Huma Qureshi, Neena Gupta and Mallika Sherawat are also attending the Cannes Film Festival this year.
Unboxing the Indian posters hosted by @unifrance with @kenscottfakir @brio films, @lrcf6204 @McapitalVenture @FakirOfficial #Fakiratcannes. #cannes2018 pic.twitter.com/ekMj9xWVEb

— Dhanush (@dhanushkraja) May 11, 2018
Mahira Khan was also seen in a stylish white dress paired with a blue printed dupatta at Cannes on Saturday: