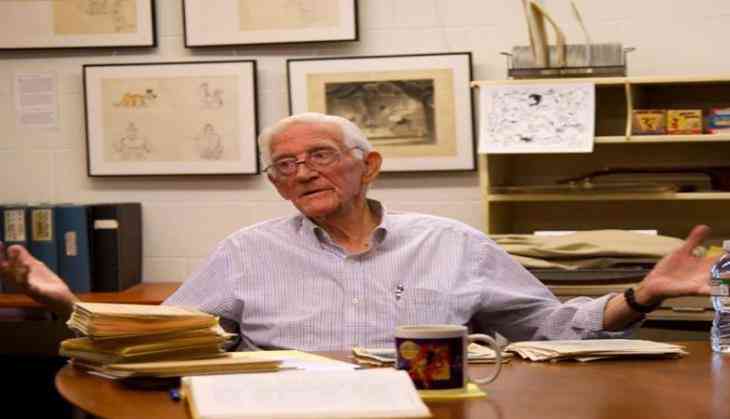 Bob Givens, one of the animators behind designing the iconic characters Bugs Bunny and Elmer Fudd, died at the age of 99 on Monday morning.
His daughter, Mariana Givens, President of 'Platinum Pathways' in California, confirmed the news on her Facebook page.
Givens put his illustrator stamp on characters like Tom and Jerry, Daffy Duck, Alvin and the Chipmunks, and Popeye.
He also brought his skills to TV advertising, animating cartoon insects for Raid bug-killer commercials.
Givens served in the US army during the Second World War, before returning to the animation industry.
He's also known for his work as a storyboard artist on the TV series Linus! The Lion Hearted and as a graphic designer on the show Baggy Pants and the Nitwits.
-ANI