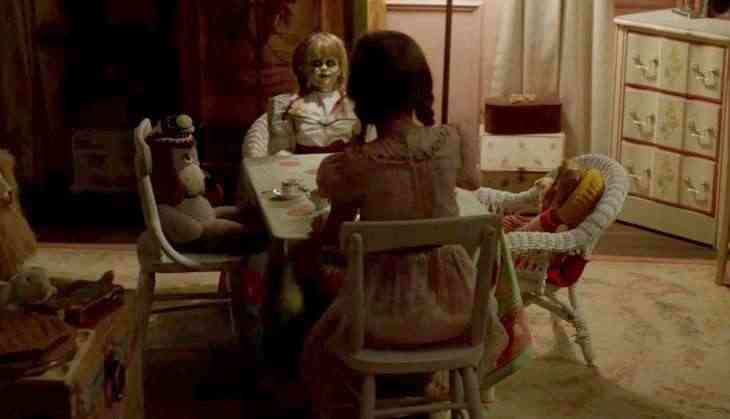 'Annabelle: Creation' to release on Aug 18 in India
"Annabelle: Creation" will arrive in Indian cinemas on August 18 in four languages - English, Hindi, Tamil and Telugu.
The fourth film in "The Conjuring" film series, is directed by David F Sandberg.
Talking about his expectation from the audiences with this exciting prequel, Sandberg said, "The best part of being in a theatre with an audience watching the film is the series of three emotions they express: anticipation, when they're whispering, "Is this thing coming?" or "No, don't go in that room!"
"...And when they get scared and jump and scream; and, finally, when they laugh with relief at each other for jumping and screaming. Then that's what I'm hoping for."
The film features Stephanie Sigman, Talitha Bateman, Lulu Wilson, Philippa Coulthard and Grace Fulton.
In "Annabelle: Creation," several years after the tragic death of their little girl, a doll maker and his wife welcome a nun and several girls from a shuttered orphanage into their home. They soon become the target of the doll maker's possessed creation.
-PTI