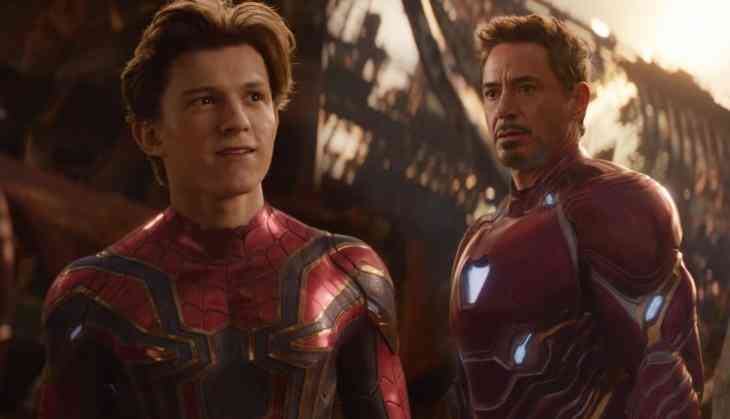 If you have not watched Avengers Endgame till now, so be aware of that report because it can spoil your entertainment. Recently, Marvel Studios has released the trailer of Tom Holland starrer Spider-Man Far From Home, and as soon you will start watching the trailer, you will get to see Tom Holland in the first appearance talking about staying away from the trailer if you have not watched Avengers Endgame.
Actually, in the trailer, you will get to see Tom Holland who plays the role of Spider-Man is going to take Iron Man's place on earth now. In the trailer you will see sad Peter Parker after the death of Iron-Man is discussing about the world without an Iron-Man which is hard to imagine.
We also see how Peter tries to avoid contacts with Nick Fury when the Shield agent tries to connect with him. Although, Nick Fury tries to manage to contact him and asks him to team up with Mysterio (Jake Gyllenhaal) in order to fight against a new enemy.
For those who don't know let us tell you that Mysterio is a native of Earth but not from that where Spider-Man resides. He is from another Earth which was created after the climax scene of Avengers Endgame led by Iron Man. While with the trailer, makers have clearly made it that they are going to take forward the Iron-Man legacy with Peter Parker as Spider-Man. Let us tell you that Peter Parker was found by Iron Man in the first part of Spider-Man.
Also Read - Avengers Endgame: Why Captain America gave shield to Black Panther, not Bucky, reveals director Joe Russo