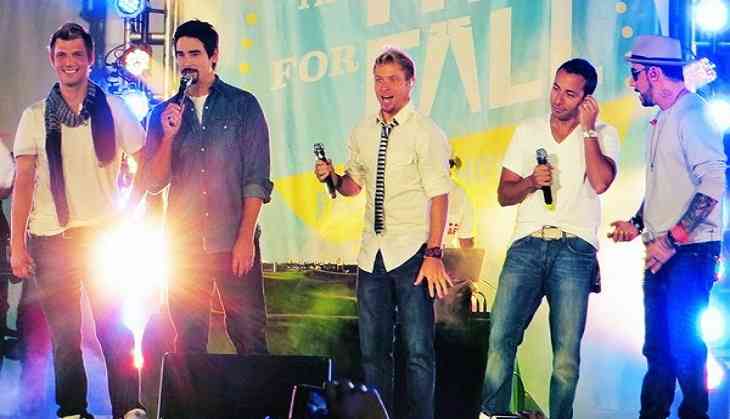 As many as 14 people were reportedly injured after a tent collapsed at a Backstreet Boys concert in Oklahoma on Saturday evening. The show was later canceled.
According to a report by Billboard, noticing the bad weather, fans were asked to seek shelter at around 5:00 p.m. (local time). The warning was continuously ignored by the fans who kept on waiting in queues.
The show was later canceled. Confirming the same, Backstreet Boys tweeted "We never want to put our fans in harm's way and with tonight's weather and the injuries from earlier, we have decided to cancel the show and will attempt to reschedule. The most important thing is for everyone to get home safely and we will see you all very soon!"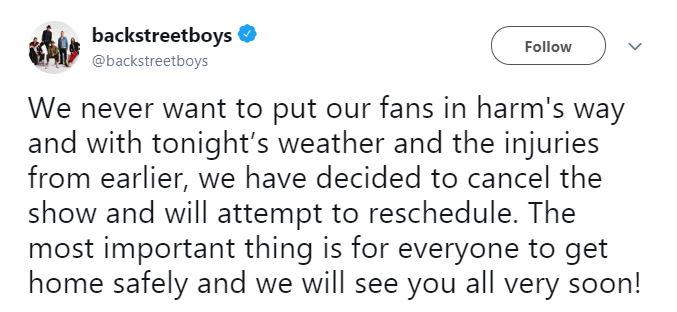 Kevin Richardson, one of the band members, Tweeted "Update... unfortunately, due to damage sustained in the storm earlier this evening, we are unable to perform the show tonight. Safety is always #1. Keep your tickets because Backstreet WILL BE BACK!"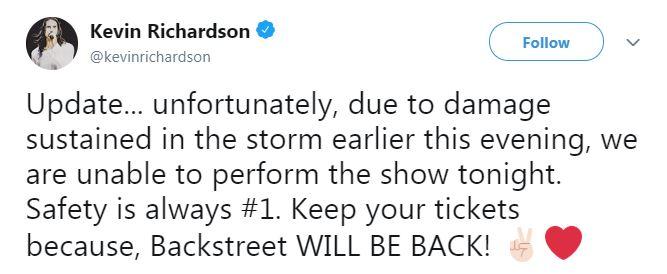 (ANI)