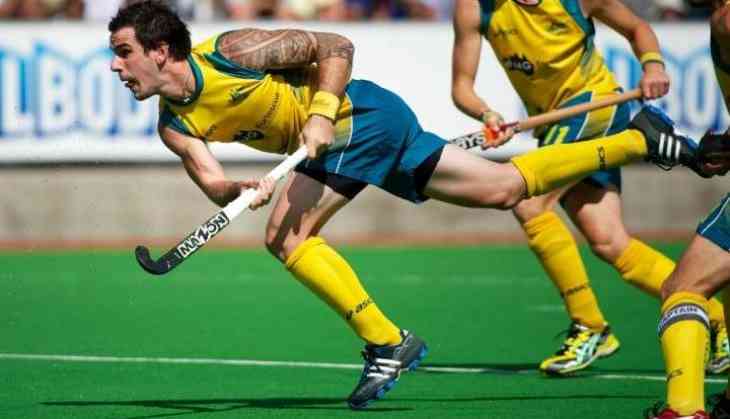 Australia registered a thumping 8-1 win over England to bag a bronze medal in the ongoing men's Hockey World Cup here at the Kalinga Stadium on Sunday.
England played some real attacking hockey in the opening minutes of the match, but they seemed clueless once world number one Australia upped the ante. The first blow to England came in the eighth minute of the match when Blake Govers scored an absolute stunner off a penalty corner.
In the very next minute, Australia's Tome Craig came with an unbelievably attacking intent to built an amazing scoring opportunity to give his side a 2-0 lead. Having started the game on a defensive host, Australia were in full control of the match after scoring two consecutive goals.
Confident Australia struck again and this time, it was a team effort. Tome Craig gets the ball, passes to Jake Harvie who in turn gave the ball to Govers. The ball was passed back to Craig before Gibson could dive and intercept. With an open goal in front, Craig made no mistake and scored his second goal of the match.
Trailing by 0-3, the English team was visibly demoralised on the field. They made repeated attempts to make a comeback in the match but Australia's counter-attack proved too strong for them.
Between the 31st and 34th minute of the match, Australia put up a sensational performance and scored three back to back goals to take an almost-invincible 6-0 lead. Trent Mitton, Tim Brand, and Tome Craig were at the helm of those three quick goals.
With the match way out of their reach, England scored their first goal of the game in 45th minute. Australia hit back with a double blow as they smashed two goals in the 56th and 60th minute of the match to make the scoreline read 8-1 in their favour.
With the victory, Australia took their overall World Cup medal tally to ten. England, on the other hand, had a disappointing end to their campaign at the prestigious event having conceded 14 goals in their last two matches.
Belgium and the Netherlands will be up against each other later today to claim the coveted World Cup trophy.
-ANI