Sound debate: why the Mental Health Care Bill has divided psychiatrists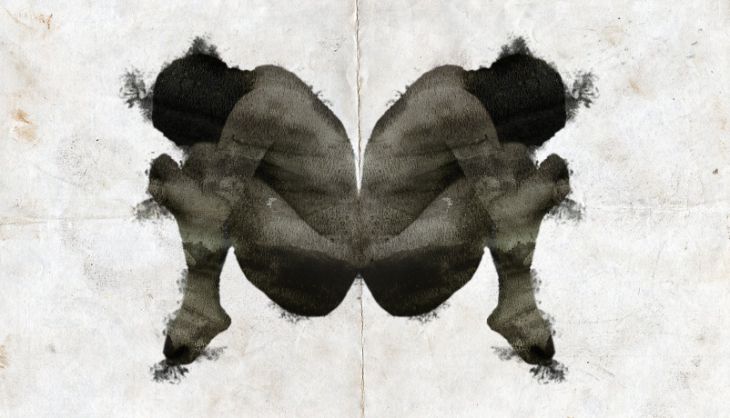 As parliament remains deadlocked, crucial pieces of legislation are stuck. The Mental Health Care Bill, 2013 is one such.
It has largely been lauded for adhering to the UN Convention on the Rights of Persons with Disabilities, or UNCRPD, but certain key provisions have drawn objections from some psychiatrists.
In its essence, the bill aims to provide dignified, good quality state-funded care and treatment for all mentally-ill people.
It's urgently needed, too. According to Health Minister J P Nadda, 10-20 million Indians have severe mental illnesses such as schizophrenia and bipolar disorder while nearly 50 million, or 5% of population, suffer from common disorders like depression and anxiety.
Together, the mentally-ill account for 6.5% of the country's population. By 2020, the number may go as high as 20%.
Here's a lowdown on the legislation's key provisions and why some of these have drawn criticism.
What are the main provisions of the bill?
Most important, the bill asserts the patient's right to decide her own treatment. Any patient, except a minor, can pass an "advanced directive" on how she wishes to be treated for any future mental illness.
The bill also empowers the patient to nominate a representative, not necessarily a family member, to oversee her treatment and care.
However, the final call on whether to accept the "advanced directive" as well as the representative will be taken by the Mental Health Review Board.
The board will be constituted in every district by the Mental Health Review Commission, a quasi-judicial body that will periodically review the use of "advance directive" and its procedure. It will also advise the government on protection of the rights of mentally-ill persons.
Mental Health insititutions presently have a "board of visitors" for each and every 'mental health establishment'. This is to be replaced by the mental health care board that will govern all institutions in a specific district.
Vidya was admitted to a hospital against her will and given electric shocks. 'I felt like a vegetable,' she says
The board will be headed by a district judge. Members will include a representative of the district collector or magistrate, two mental health professionals, one of whom should be a psychiatrist, and two people who have worked in the field of mental health or been patients themselves.
Currently, under the Mental Health Act, 1987, this is largely the responsibility of the state-appointed 'Inspecting Officer'.
The officer can intervene if he believes the patient isn't getting proper treatment and care.
How do these changes benefit the patient?
The "advanced directive" provision is aimed to ensure no patient is forcibly treated against her will.
Vidya, 45, recounts her time in a private mental hospital in Mumbai, where she was forced to stay against her will.
She had to endure, without her consent, the pain of electric shocks to her brain, a procedure known as Electroconvulsive Therapy. "I felt like a vegetable," Vidya says.
Deepali, 46, a mother of four from Delhi was forcibly admitted to a mental hospital after a fight with her husband and eldest child.
"The nurses would make me take the medicines in front of them. If I complained that there were too many tablets, the nurse would forcibly put the pills in my mouth and stroke my throat to send them down," she says.
"I was fed like a dog. I woke up one night and I couldn't move, my entire body was in intense pain."
To guard against such violations of a patient's rights, the legislation empowers her to nominate a representative to oversee the treatment. This is in line with the UNCRPD.
Why are most activists in favour of the bill?
Dr Nirmala Srinivasan, co-founder of the Bangalore-based Action for Mental Illness denies the bill is against providing family care to a patient.
"It has been drafted keeping in view the UNCRPD, to which India is a signatory. This bill is essentially meant to ensure the rights of persons with mental illnesses, nothing more," Srinivasan says.
She believes that after the bill becomes law, access to mental health facilities will substantially increase.
Shalu Mehrotra, counselling psychiatrist with Prafulta Psychological Services, an NGO also in Bombay says the bill "is a step in the right direction and will address the rights of patients".
Mehrotra says most mentally-ill persons are capable of making a decision about their treatment, so the option of the "advance directive" will greatly benefit them.
Both Srinivasan and Mehrotra believe that the Mental Health Review Commission and the Mental Health Board will ensure the rights of the patient are protected, especially if she is admitted to hospital without her consent.
"It's highly unacceptable to detain a person in a hospital against her will without there being a system of review by a higher authority," says Srinivasan.
Mehrotra adds, "Having professionals from other fields and judicial officers on these boards will help uphold the rights of the patients."
Dr Vikram Patel of the Public Health Foundation of India too had argued in favour of these provisions in his deposition before the Standing Committee On Health and Family Welfare.
"Unlike previous legislation, this bill places the responsibility to protect the rights of an individual with mental illness on district board, which will include a psychiatrist to review the clinical status of patient."
Vandana Gopikumar, founder of The Banyan Academy of Leadership in Mental Health, an NGO based in Chennai, says the "additional directive will give a sense of control and choice to the patient, the experience of which in itself can prove to be therapeutic".
7,104 mentally-ill people killed themselves last year, 8,006 did so in 2013 and 7,769 in 2012
"At present, limited options are provided to the patient. The dominant practice of bio medical care is driven and dictated by psychiatrists. If passed, the bill will promote anti-oppressive practices among patients and professionals."
"Any bill that seeks to give patients a say in how they are treated is welcome," says Jerry Pinto, a Mumbai-based writer and poet who has chronicled his relationship with his mother, who was admitted in a mental health institution for chronic depression, in his book Em and the Big Hoom.
"The problem is how to translate that into ground realities. We live in a nation where we still believe that a hysterical person is possessed by a demon and that black magic causes most of our mental ills."
Why are some psychiatrists opposed to certain provisions of the bill?
Earlier this year, the Indian Psychiatrist Society, or IPS, a body of mental health professionals with over 5,000 members, came out with a set of objections to the bill.
The psychiatrists believe the proposed mental health board will be detrimental to a patient's treatment.
"This is probably the biggest flaw in the bill," says Dr Indira Sharma, head of Psychiatry at Banaras Hindu University.
"It has essentially made it mandatory to have just one psychiatrist on the board. An advance directive may be concerned with treatment, the knowledge of which a district judge or the magistrate's representative will not have. This could be detrimental to the patient."
"In its current structure, the board might have members who don't understand a mental health patient's predicament," adds Dr Priti Arun, Professor of Psychiatry at the Govt Medical College and Hospital, Chandigarh, and a member of IPS.
"People who aren't trained and experienced psychiatrists may even be biased against the patient."
Dr Sudhir Khandelwal, Professor of Psychiatry at AIIMS, New Delhi, contends that the "advanced directive" would make the process of treatment much longer.
Dr Sharma agrees. "Time is as critical for the treatment of a mentally-ill patient as for any other. In many cases, there might not be time for the board to muse over a specific procedure even if the patient has issued a directive against it."
These psychiatrists also contest the "nominated representative" provision. The bill gives the patient the right to nominate a representative to "uphold" her rights and oversee treatment.
In case she doesn't have the capacity to do so, the Review Board will appoint one for her.
"In case the representative is a third party, say an organisation or an outsider, there could be a tussle the representative and the patient's family," says Dr T V Asokan, Vice President, IPS.
"In blindly following the norms under the UN Convention on the Rights of Persons with Disabilities, the bill fails to account for the prevailing cultural practices in this country," says Dr Sharma.
"We shouldn't just replicate what is followed in the US or the UK, especially in cases of mental illness."
"Most patients are admitted in the family ward, where the patient's kin can meet with her and even help with the treatment. In most cases, it is the family which is solely responsible for the amelioration of the patient's condition," she adds.
"In such cases appointing a representative who is not a member of the patient's family could be detrimental."
What restrictions does the bill put on treatment?
In keeping with the UN convention, the bill bans Electroconvulsive Therapy, or ECT, without the use of relaxants or anaesthetics; sterilisation of the patient, man or woman; and chaining in any manner.
This stand was backed by Dr P Satishchandra, Director of the National Institute of Mental Health and Neurosciences, Bengaluru, in his deposition before the Standing Committee On Health and Family Welfare.
Will these restrictions benefit the patient?
Many mental health experts say these restrictions are a positive step, and some have even demanded an outright ban on ECT, calling it inhumane.
Some psychiatrists though say the decision on using anaesthesia during ECT should be the sole prerogative of the doctor.
"In many cases anaesthesia or anaesthetists may not be available and the patient may need immediate care," Dr Sharma says. There is also a risk that a patient put under anaesthesia may not recover.
As for the ECT, she says, "For the layman, it's no more than a shock to induce seizure, but research has shown it to be the most effective and scientific method of treatment. One can see results within 24 hours."
Dr Sharma argues that the decision on using anaesthesia should be the sole prerogative of the doctor.
The bill blindly follows UN norms, it doesn't account for our cultural practices, says BHU's Dr Indira Sharma
"In many cases anaesthesia or anaesthetists may not be available and the patient may need immediate care," she says. There is also a risk that a patient put under anaesthesia may not recover.
As for the ECT, she says, "For the layman, it's no more than a shock to induce seizure, but research has shown it to be the most effective and scientific method of treatment. One can see results within 24 hours."
What has mandated a change in the mental health care law?
Psychiatrists and mental health experts have long complained about the lack of adequate infrastructure for mentally-ill patients. The bill doesn't address these concerns adequately.
Last year, the health ministry, on the direction of the Supreme Court, did a survey of mental health facilities in the country.
The survey, which has not been made public yet, revealed a huge shortage of psychiatrists, clinical psychologists, psychiatric social workers, nurses and other skilled manpower, according to sources in the ministry.
A previous survey conducted by the ministry's National Survey of Mental Health Resources in 2002 too had thrown up distressing numbers.
State-run mental health institutes were short of psychiatrists by 87% - 9,696 needed, only 2,219 available - of clinical psychologists by 97.5% and psychiatric social workers by 98.5%.
The reasons are not difficult to guess. "Mental health hospitals are facing serious financial constraints as adequate resource allocation is not being made to meet their requirements," the National Human Right Commission told the Supreme Court in an affidavit in 2013.
Not surprisingly, suicides due mental illness number in the thousands. As per NCRB data, 7,769 such suicides took place in 2012, 8,006 in 2013 and 7,104 last year.
Additionally, the bill has several progressive provisions like free universal legal aid for the mentally-ill, free mental health care for the homeless, focus on community and home-based care.
It will also supplement and strengthen efforts made under the first ever National Mental Health Policy launched in October 2014. The policy aims to provide universal psychiatry care.
Indeed, despite some drawbacks, the bill may well be a gift for thousands of patients in dire need of mental health care.