Post-surgery care for Kidney transplant patients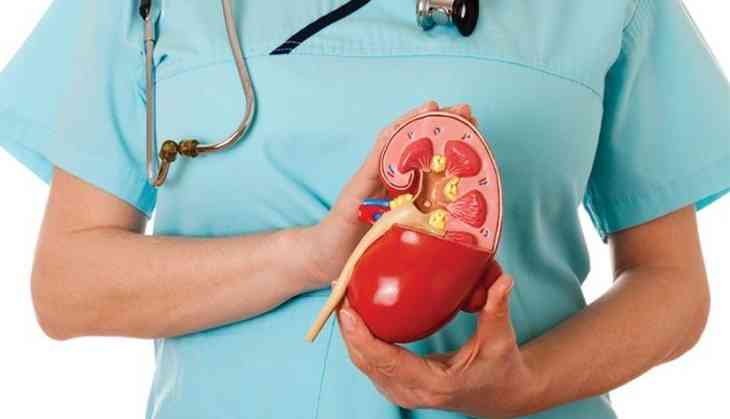 Negligence during post-transplant care can lead to organ rejection and transplant failure, experts suggest.
A successful transplant surgery of kidney does not mean that the transplant is indeed successful.
What makes a transplant successful is when the body accepts the new organ and its functioning, which becomes the most critical part.
Around the world, chronic kidney diseases cause over seven lakh deaths, with India contributing significantly to the number. For many patients who are at the end-stage kidney disease, a stage at which their kidneys fail to work, and dialysis and kidney transplants are the only two remaining options.
As per estimations, over two lakh people in the country require a kidney transplant, with a prevalence of around 151 to 232 transplant cases per million populations.
Also Read: Google celebrates International Women's Day on its Play Store
Speaking on the matter, Dr. Sandeep Guleria, Senior Consultant Surgeon, Indraprastha Apollo Hospitals, Sarita Vihar, New Delhi, said, "India is the diabetes capital of the world and with an increase in the incidence of diabetes, hence, there is a proportionate increase in CKD. For many patients who are at the end-stage kidney disease, a stage at which their kidneys fail to work, dialysis and kidney transplants are the only remaining options."
"Around 125 renal transplants happen monthly in Delhi NCR every month. With one of the busiest transplant units in the world, we conduct around 40 to 50 kidney transplant surgeries in a month. After the transplant is successfully done, one of the major challenges is to sensitize patients about the importance of post-transplant care because any negligence during the period can worsen the condition even further and can even prove to be fatal", Dr. Guleria continued.
Also Read: International Women's Day: Beauty looks inspired by powerful women
Dr. Guleria further insisted, "Despite enjoying a high success rate in the transplantation of the kidney from a donor to recipient, a transplant can fail due to multiple reasons. The recipient's body has the tendency to reject the donor's kidney because the body considers the new organ as a foreign object; therefore the immune system reacts against it".
For a patient who has undergone a kidney transplant, diagnosis of any infection is essential at an early stage. Thorough care should be taken to prevent the patient from getting exposed to viral, fungal, or bacterial infections, even common cold or flu.
He continued, "Patients are put under strong immunosuppressant medicines to suppress immunity to some extent so that the new kidney can adjust and function in the body. However, because immunity is suppressed during the period, a patient is highly vulnerable to other diseases and infections. Therefore, the importance of both strict adherence to anti-rejection medicines and very cautious care of health during this period is essential for the transplantation to be actually successful. Follow-up with doctors is also a vital part of keeping a check on the health of the patient and the same should not be missed."
Also Read: Google celebrates International Women's Day with doodle
Vaccinations, as prescribed by your team, can safeguard health against some diseases and cleanliness and hygiene should be met at all cost. Any form of sores, wounds, injuries, and symptoms of urinary tract infections and respiratory infection should be reported to the doctor immediately.
"Another important part is to control hypertension, which is one of the primary reasons for chronic kidney diseases. Leading a healthy life by controlling weight through regular exercise, low salt diet, and with blood pressure medicines can together help a patient manage blood pressure", said Dr. Guleria.
Read More On Catch: International Women's Day: Use these apps for safe travelling