Govt promises cheap drugs. But is it also destroying the price regulator?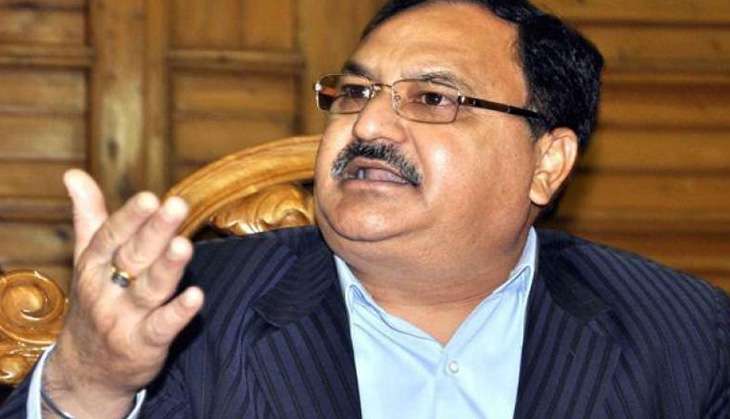 The government has decided to drop the prices of nearly 2,000 medicines, which will be made available through the Affordable Medicines and Reliable Implants for Treatment (AMRIT) programme.
At a public function at Jabalpur Medical College, Madhya Pradesh, Union Health Minister JP Nadda announced most of these medicines would be made available at 60% less than the MRP, while in some cases, there would be a 90% discount.
But while it sounds like a wonderful plan, there are just about 50 AMRIT outlets in the country. The government is planning to expand this network, and only in October, junior health minister Anupriya Patel had promised opening up 300 such outlets 'soon'. But it remains to be seen how soon this would actually happen.
UPA's similar scheme which failed
AMRIT is very similar to the Jan Aushadhi scheme, a brainchild of the erstwhile UPA government at the Centre. The UPA had launched thee scheme promising hundreds of outlets across the country which would provide cheap and affordable essential drugs.
The Jan Aushadhi campaign was launched in April 2008 by Ram Vilas Paswan, the then-minister for chemicals and fertilisers. But it didn't even come close to meeting its targets. The scheme flopped badly, with many stores closing down way.
According to the last study conducted by the Public Health Foundation of India (PHFI), only 182 Jan Aushadhi stores had been opened across 16 states/Union Territories, out of which only 111 stores were in operation as on 13 July 2015.
This obviously does not cater to the demand for affordable medicines in any sense.
Will the AMRIT scheme go the same way as the Jan Aushadhi scheme? It's too early to predict that.
Govt trying to dismantle the better alternative?
The best way to ensure drug prices don't spiral out of hand is to ensure price control of essential medicines.
The National Pharmaceutical Pricing Authority (NPPA) does exactly that. It is an autonomous body, under whose auspices health experts decide on the ceiling price of various essential drugs.
In the past year, the authority has fixed the prices of nearly 500 drugs, including those used to treat diseases like cancer, diabetes, bacterial infections and high blood pressure, much to the dismay of many pharmaceutical companies.
It seems the government is now trying to dismantle the NPPA. NITI Aayog CEO Amitabh Kant has recommending disbanding the NPPA in its present form, and constituting a separate new system where prices will only be fixed when required.
According to activists privy to the decision, the move is designed to remove hurdles for drug companies and ensure pharmaceutical companies have it easy.
At a recent press meet, health secretary CK Mishra had stated that there would be a new pricing policy for drugs, but maintained that the NPPA would stay, although maybe not in its current form.
Activists also said the government was planning to delink the 'National List of Essential Medicines' from Drug Price Control Orders, which are issued to fix an upper limit for the prices of drugs that the Health Ministry deems essential. The National List of Essential Medicines includes 376 life-saving drugs used for various important diseases.
According to Malini Aisola, from the All India Drug Action Network, it's clear that there's a policy shift tilted towards one-sided promotion of the pharma industry under the guise of 'ease of doing business'.
Things are looking bleak for those who already find many essential drugs expensive.
Edited by Shreyas Sharma