COVID-19 Precautions: Dos and don'ts while using oxygen at home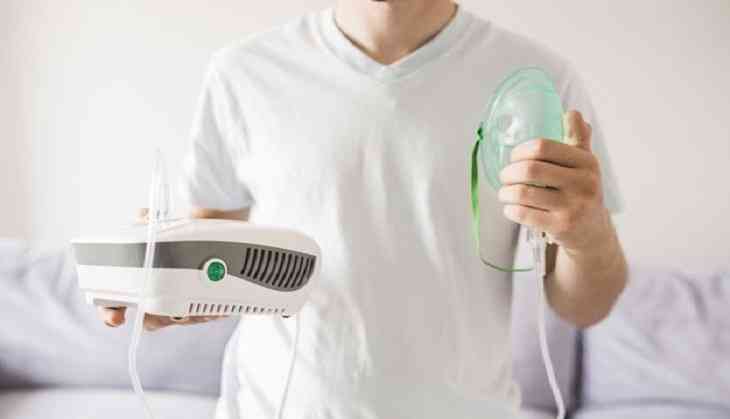 Due to the surge in coronavirus cases in India, the demand for oxygen support machines, cylinders and other facilities used for the treatment of COVID have been increased briskly.
According to health experts, the second wave of coronavirus is badly affecting the lungs of the patient. Also, within two or three days of symptoms, the oxygen level is reported below 80 in several patients which required the urgent need of oxygen.
Amid the crunch of a hospital bed, many COVID patients are being advised to treat themselves at home only. Therefore, patients have created a hospital setup, including bed and oxygen supply at their homes only.
Therefore, it is necessary to know how to operate the oxygen cylinder and other medical devices at home.
One needs to be aware of the risks and dangers of using oxygen therapy.
Check out some tips, dos, and don'ts while taking oxygen therapy at home:
1. When to use oxygen?
COVID patients should keep one thing in mind that not every positive patient is required to use oxygen. It should be used by only those whose oxygen level is below 90. The patient should not forget to take advice from a doctor before using oxygen.
Also Read: Tested COVID Positive? Don't forget to carry these things in your bag before going hospital
2. Precautions before making use of external oxygen

According to Dr. Randeep Guleria, Chief, AIIMS New Delhi, patients whose oxygen saturation is 92 or 94 should not take high oxygen just to maintain their saturation. However, if your oxygen level is dropping below 94 then an individual must monitor the level of oxygen but without taking the external oxygen as there is still sufficient oxygen in the blood if the patient is healthy.

On the other hand, patients with chronic respiratory disorders must maintain their saturation of oxygen. Their treating doctor would be able to advise them how many liters of oxygen are required per minute which means how long a cylinder would last and when it is required to be refilled.
In case, a patient is having difficulty in finding a concentrator/cylinder, then he or she should try and find oxygen cans only after consulting a doctor.
3. Track your readings
People with external oxygen support should always track their oxygen and pulse reading. Because it will help you in understanding how your body is coping with the disease and whether external oxygen support is helping.
If you find any fluctuations in your reading then a patient must track the readings every 2 hours and check if oxygen support is improving readings. If there is no sign of improvement then a patient needs hospitalization and intensive care.
4. Home remedies for boosting oxygen level
Exercise and yoga can help you in maintaining your oxygen level. Therefore, if you are on oxygen support then ask your health expert which exercise or yoga can help you in boosting your oxygen.
Also, sleep in the prone position, i.e. COVID patient should lie on their chest and have pillows placed under their neck, shins, and chest. A patient can also lie on their sides.
Add a nutritious and iron-rich diet that could help you in treating your lung infection.
According to doctors, when you suffer from respiratory issues, the more you lie on your stomach, the better is for you.
Patients should perform yoga asanas like Anulom-Vilom, Pranayama and also walk in their room to elevate breathing function.
5. When to hospitalized?
Even if you have oxygen therapy and support at home, don't forget to monitor reading and signs of danger.
Know critical signs of danger a patient may require intensive care help while on oxygen support:
1. When the patient remains in an unconscious state
2. Colour of lips, face, or tongue turning dark or getting discolored
3. Discomfort while taking oxygen
Also Read: COVID-19 Precautions: Tips for woman tested corona positive during pregnancy