78-year-old receives world's smallest leadless pacemaker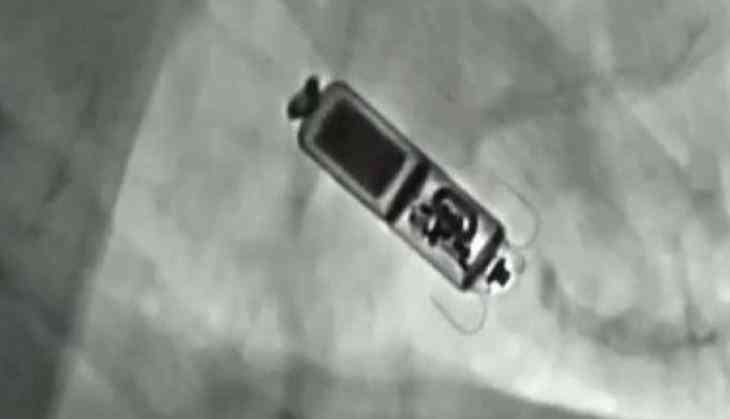 World's smallest pacemaker, which is as big as the size of a vitamin pill with advanced pacing technology, has been successfully implanted in the heart of a 78-year-old at a hospital in Mumbai.
According to doctors, the risk associated with the routine pacemaker is reducing by almost 50 percent, like lead infection, pacemaker pocket infection, venous obstruction etc.
The sugery was performed at Saifee Hospital and become the third hospital in Mumbai to successfully implant the pill-sized pacemaker.
Dr Ali Asgar Behranwala and Dr. Yunus Loya conducted the surgery.
Beheranwala said, "Unlike most pacemakers that are placed inside patient's chest with leads (wires) running to the heart, the leadless pacemaker is implanted through a keyhole sized incision through the groin region into the heart."
"It has reduced the complications and risks associated with the routine pacemaker by almost 50 percent, like lead infection, pacemaker pocket infection, venous obstruction etc.", Dr Loya explained.
The 78-year-old was experiencing episodes of unexplained fainting and had a history of coronary artery disease and chronic obstructive pulmonary disease.
He had also undergone bypass surgery in the past.
When the episodes of dizziness, breathlessness and fainting continued, the doctors put him through a few tests and diagnosed that he was suffering from
Bradycardia - abnormally slow heart action and required implantation of a pacemaker to improve pacing.
The team of doctors successfully performed the implant procedure to treat Bradycardia with the smallest leadless pacemaker.
This leadless pacemaker, which has been approved by the U.S. Food and Drug Administration (FDA), is a new type of heart device that offers the most advanced pacing technology at one-tenth the size of a traditional pacemaker.
Pacemakers are the most common way to treat Bradycardia (slow heart rhythm) to help restore the heart's normal rhythm and relieve symptoms by sending electrical impulses to the heart to increase the heart rate.
The leadless pacemaker is known to be less invasive, self-contained and 93 percent smaller in size.
The Leadless Pacemaker also incorporates a retrieval feature to enable retrieval of the device when possible; however, the device is designed to be left in the body.
-ANI