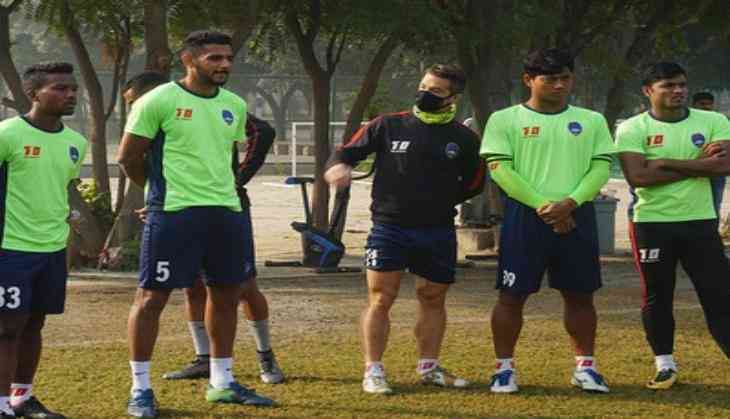 After the Sri Lankan players were seen wearing masks on the cricket ground due to all the pollution in the national capital, now the football players of Delhi Dynamos were seen wearing masks at the Jawaharlal Nehru Stadium on the evening of their match Jamshedpur FC.
As per reports given in the Times of India, the coach of the Delhi Dynamos Miguel Angel Portugal clarified that the players will not use the pollution mask during the final match.
"This pollution is a problem but it's not solely for the players and me. It's for the people of Delhi. We have been training with masks, so it is fine. The players will not be donning the masks on match day tomorrow," Portugal said on Tuesday.
"It is a home and away league and it (tomorrow) is our home match. So there is no question of not playing, we have to play here. I will have no objection if a player chooses to wear one," Portugal further added.
However, the most interesting thing would be to see how the foreign recruits would handle the pollution as the Sri Lanka players have been already seen vomiting on the ground due to it. And the important thing is football is a most tiring sport than cricket.
Also Read: Here is a list of 17 records shattered by Indian skipper Virat Kohli in 2017