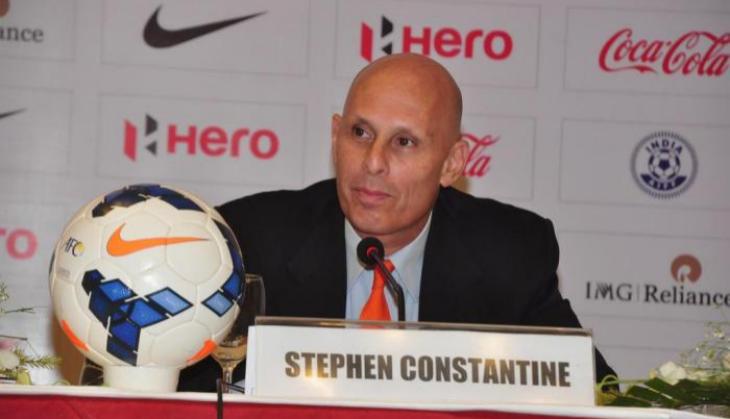 Indian national team head coach Stephen Constantine says it will be beneficial to Indian football if the clubs have greater access to sports science.
Constantine, who is currently preparing the team for the upcoming 2019 Asian Cup Qualifier match against Laos, is emphasising on physical fitness.
"Not all Indian clubs have an access to a sports scientist. That makes the job of the club coaches all the more harder and it also makes it difficult for the players. Most of the injuries which a player sustains happen some 7-10 days after they have left the national camp. It's because they train at a much higher level with the national team but when they go back to their clubs the level drops. That's when they are susceptible to injuries.
"It will be hugely beneficial for Indian football if the clubs have access to sports science or at least a high level fitness coach," Constantine said.
Talking further on the importance of sports science, the Briton said, "Bengaluru FC are a good example. The boys are regular at the gym doing the extra bit, there is a sports science coach and physically, they are in a better condition (than most others) when they report to the camp. Things which we do at the national camp do not surprise them."
There are quite many new faces in the national camp.
"We didn't have much choice. Off the 26 whom we selected, 11 are busy with their respective clubs for the AFC Cup commitments. Hence, we decided to bring in some players whom we have been tracking to see how they train and respond and understand their attitude.
"The players from Mohun Bagan would report to the camp on the morning of the 25th (May 25) while Bengaluru FC players would be assembling on the morning of the 28th. The club had scheduled an Awards night but they have been understandable enough and have advanced it by a day keeping in mind the national team's commitments. I need to thank them for that," Constantine said.
-PTI