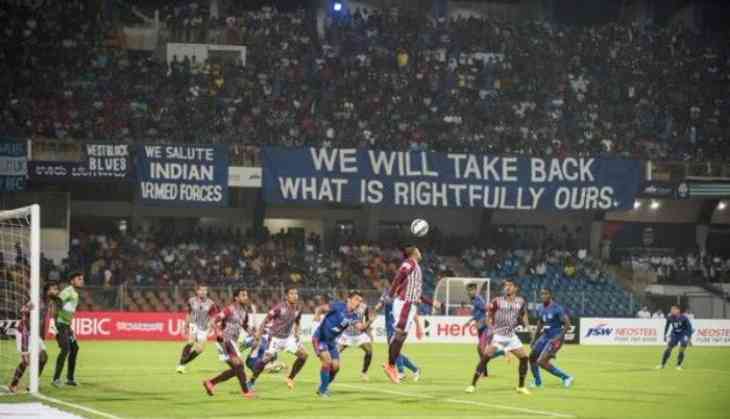 All India Football Federation (AIFF) officially launched the 12th edition of I-League in a glittering ceremony here on Tuesday.
The premier football league of the country will see eleven teams from ten states battling it out for the top honours over a period of six months. The season will also witness the much-awaited debut of Jammu and Kashmir-based club Real Kashmir FC.
Real Kashmir FC was recently promoted to the I-league after a stupendous run and title win in the second division league, last season.
Welcoming the club to the prestigious league, AIFF president Praful Patel said that the increasing reach of football is a testimony to the critical role being played by the league to spread the game in various corners of the country.
"We are very happy to welcome Real Kashmir FC to the league. The pan Indian presence of the League has been its unique feature in the last few editions," Patel said.
"Furthermore, with the valley state entering top-flight football this season, the I-League yet again stands true testimony to how it has played a critical role in spreading the game to all corners of the country," he added.
AIFF general secretary Kushal Das, on the other hand, wished well to all the clubs participating in the upcoming league.
"The I-League has been scouting and nurturing current and future stars of Indian Football over the years. This year we have 11 teams from 10 states fighting for the top honours in the 12th edition. I wish luck to all the participating teams," Das said.
The 12th edition of the I-League will be rewarding the players with significant prize money, as well. While the winner of the tournament will get Rs 1 Crore, the runner-up team will be rewarded with Rs 60 Lakhs. Clubs attaining the third and fourth position will get the respective amount of 40 Lakhs and 25 Lakhs.
The first I-League match will kick off on October 26 between Chennai City FC and Indian Arrows at Coimbatore.
-PTI