Rohan Raj
| Updated on: 14 February 2017, 1:24 IST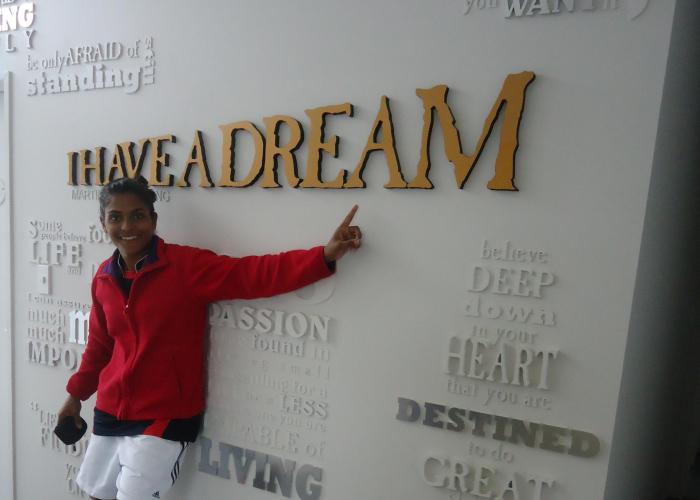 Aditi Chauhan recently became the first-ever Indian woman to play for a top English club.
The 23-year-old will not be able to play in England once her student visa expires in January, 2016.
An Indian footballer, who recently became the country's first-ever woman to play for a top English club, shouldn't be weighed down with the problems of visa, immigration and a possibility of deportation. After all, given her recent strides in football, the possibilities should be endless.
But for Aditi Chauhan, the situation is unfortunately different. Rather than being supported and appreciated by her country, the Indian goalkeeper has now found herself facing the tide. Her student visa expires on 29 January next year, following which she'll no longer be able to play for the EPL club West Ham United Ladies and will have to come back to India.
According to the Football Association (FA) rules, she will be required to get a work visa to continue her endeavours on foreign soil. The FA rules didn't allow her to play for a first or second division club on a student visa, which is why she moved to West Ham Ladies - a third division club.
Also read: This 13-year-old Manipur kid is winning world medals
However, her move didn't turn out to be of much help, as a third division club isn't allowed to sponsor visas for their players. Only the first and second division clubs in the league are allowed to do so.
A change.org petition, filed by Aditi's brother Aaditya Chauhan, calls on the Indian government to help the player in securing the work visa. The petition, which also seeks financial support for Aditi's efforts, has already received over 10,000 signatures.
As it stands, Aditi's journey in English football will be cut short to a sojourn. Her fate now hangs in balance at the solemn mercy of External Affairs Minister Sushma Swaraj and the Indian government, whose intervention can help save the career of a potential football star.
The promising Indian footballer spoke exclusively to Catch and shared her feelings in probably the darkest hour of her life.
Early setback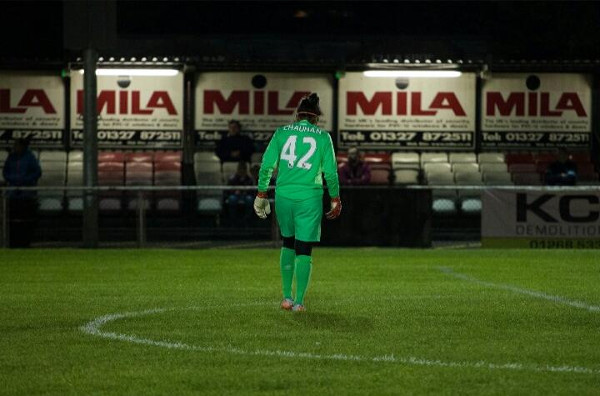 Aditi moved to London to pursue her masters in Sports Management from Loughborough University earlier in 2014. Apart from playing for her university, she also began internship with Decathlon - a sports apparel and equipment manufacturer in London. This was the time when she had a tryout with Millwall FC - a second division club.
"I went to London and had a tryout with Millwall FC to pursue my dream of playing professional football. However, the FA rules prevented me from playing in the second division due to my student visa. That's why I moved to West Ham Ladies, a third division club," she said.
Beginning of the end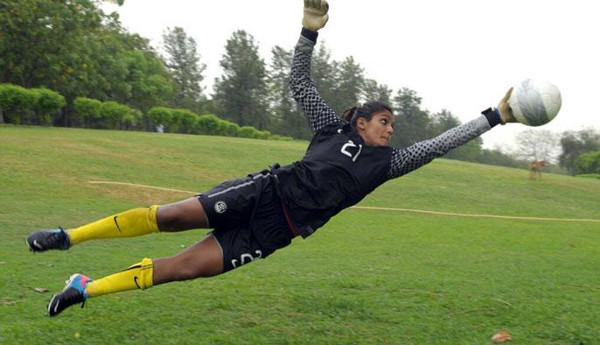 Despite the Millwall rejection, the Indian footballer was pretty happy to secure a season-long contract with West Ham Ladies. But, her joy was short-lived. "Signing for West Ham Ladies was a step up for me after playing for Loughborough. I had already played over 12 league games for the club when I ran into the visa trouble.
My student visa will expire on 29 January next year. As per the FA rules, my club cannot sponsor my visa, only first and second division clubs are allowed to do that," she said.
No support from AIFF, SAI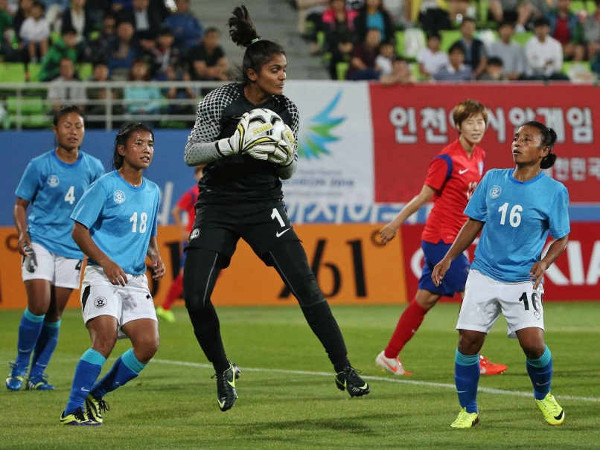 With the visa problems threatening to end her stint at West Ham Ladies, Aditi approached All India Football Federation (AIFF) and Sports Authority of India (SAI) for help.
"I spoke to the AIFF officials, but they told me that the Indian football organisation cannot do much in her case since it's a matter of external affairs. However, they did offer to help with all the necessary documents, if required. I also got in touch with SAI who didn't support my cause," the Indian goalkeeper said.
Sushma Swaraj remains silent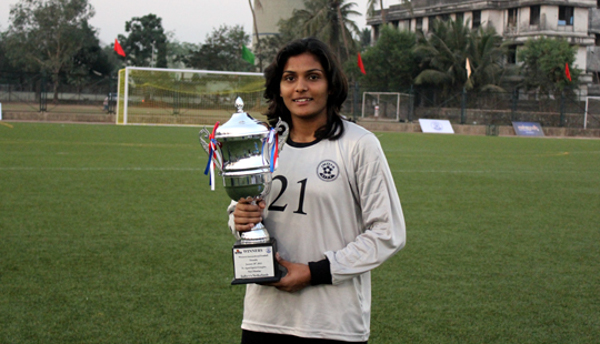 Aditi, whose days in England are now numbered, has also tried to get the attention of the Indian government. Her brother, Aaditya Chauhan, has also filed an online petition which has already attracted over 10,000 signatures.
"We've got a good response on the online petition. Me and a lot of other people have also tweeted to Sushma Swaraj, but there has been no reply from the External Affairs minister. I am hoping that she can endorse me for Tier 1 Exceptional Talent visa which will help my future endeavours here," she said.
The Indian star also revealed that her father had visited the Ministry of External Affairs seeking their help. But the officials, themselves, didn't have a good idea how to go about it.
What happens next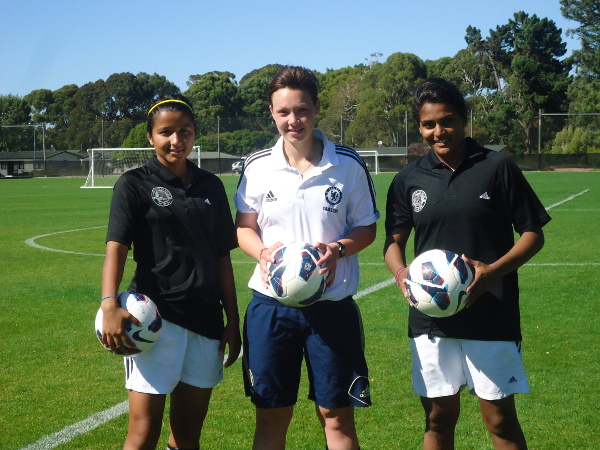 Though Aditi remains optimistic about the problem at hand, she insists that the outcome will not affect her passion for the sport.
"I am sad and a bit disappointed to find myself in such a situation. But I'm trying to remain positive and see this through.
My parents have been very encouraging and I am sure that something or someone will come out to help. Even if my visa problem is not resolved, I will not stop doing what I love. I have narrowed down Australia and the US as potential destinations to play football, in case UK doesn't work out," she revealed.
Why she deserves your help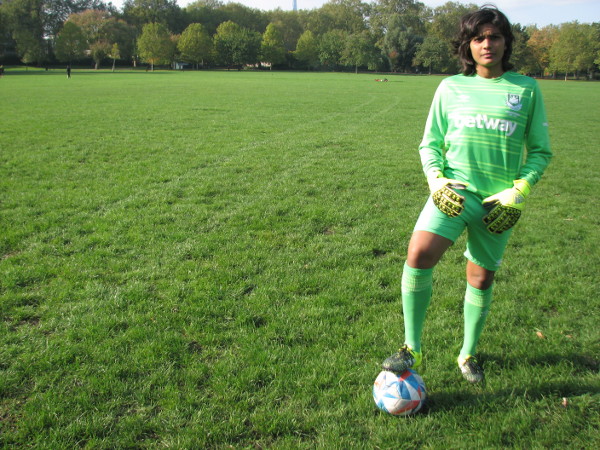 Aditi had created history and sent ripples across India after she signed a season-long contract with the English club in August, earlier this year. She is the only Indian woman footballer to have been signed by a top English club.
She is also only the third Indian passport holder to join a British football club. Mohammed Salim, who played for Scottish club Celtic FC in 1936, and Bhaichung Bhutia, who was part of Bury FC from 1999 till 2002, were the other two.
She had represented India at the under-19 and even at the senior level during the 2014 Asian Games in Incheon. She was also a vital cog in India's triumphant campaign during the 2013 SAFF women's cup.
If that's not enough, consider this. The Indian women's football team is currently ranked 56 out of the 177 teams in the world, while the men's team are struggling at the 166th spot amongst the 209 nations.
For a female footballer like Aditi, playing in England will not only be pivotal for her growth but it will also be an inspiration for other Indian women to consider football as a career option.