Now a bridge for snake, squirrel, monitor lizard on busy Kaladhungi-Nainital highway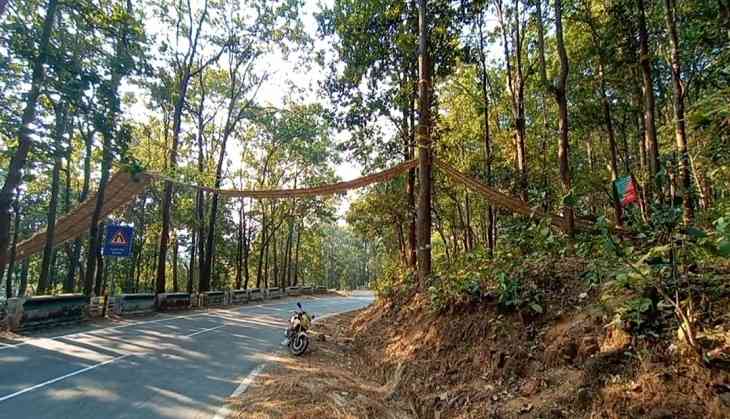 While zipping past on highways, we find small animals getting crushed to death. When the highways pass through wildlife areas, these sights become routine. But we take it as being destiny as these accidents become inevitable when humans invade locations inhabited by wild animals. But some try to question the norm and construct a bridge.
In an attempt to save reptiles and small animals from vehicular accidents while crossing the road, the Ramnagar Forest Division of Uttarakhand has constructed the state's first eco-bridge across Kaladhungi-Nainital highway. Kaladhungi Range Forest Officer Amit Kumar Gwaskoti has told ANI that the 90-feet-long and 5-feet-wide bridge is Uttarakhand's first eco-bridge.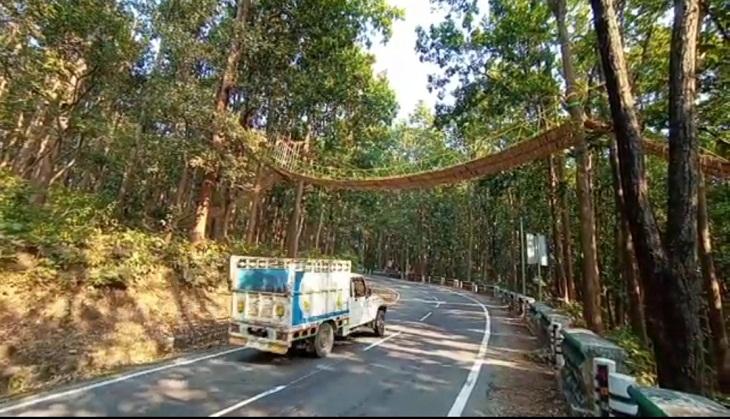 "We have constructed this bridge in the hope that small animals and reptiles like snake, squirrel, monitor lizard will cross the road through the bridge and avoid being killed by vehicles," Gwaskoti has said. He adds that no cement or iron was used in the construction of the bridge. "It's made of eco-friendly items like bamboo, rope, and grass."
(With ANI inputs)