IMD issues orange alert for rainfall in several Chhattisgarh districts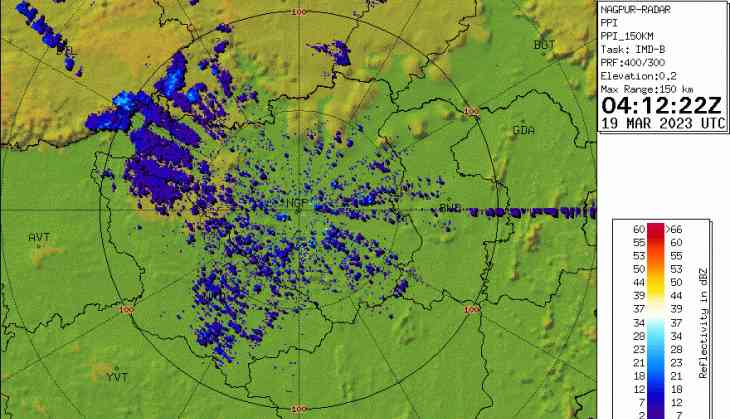 IMD issues orange alert for rainfall in several Chhattisgarh districts
The India Meteorological Department (IMD) has issued an orange alert for several districts in Chhattisgarh, predicting light to moderate rain and thundershowers until March 20.
The affected areas include Surajpur, Balrampur, Surguja, Jaspur, Pendra Road, Kabirdham, Mahasamund, Durg, Raipur, Balod, Dhamtari, Kanker, Narayanpur, and Kondagaon. Meanwhile, a yellow alert has been issued for Korea, Bilaspur, Mungeli, Janjgir, Bemetara, Balodbazar, and Rajnandgaon areas.
Cause of rainfall
According to IMD Meteorologist HP Chandra, the rainfall is due to a Western Disturbance causing an induced cyclonic circulation over Rajasthan. The region is also receiving abundant moisture from the Bay of Bengal. Light to moderate rain and thundershowers are expected to continue in the state for the next 24 hours, with a possibility of thunderstorms, lightning, and hailstorm in one or two places.
Precautions
The orange alert indicates that authorities should be prepared to respond to any emergency situation arising from the weather change. Meanwhile, the yellow alert advises people to be vigilant.
Bhupesh Baghel's visit cancelled
Due to the sudden change in weather, Chhattisgarh Chief Minister Bhupesh Baghel's scheduled visit to Kondagaon was cancelled. The CM participated in an official programme through video conferencing instead.
The weather is expected to improve after March 20.