Cyclone Fani intensifies: Odisha, Tamil Nadu, Andhra Pradesh on High Alert! IMD issues yellow warning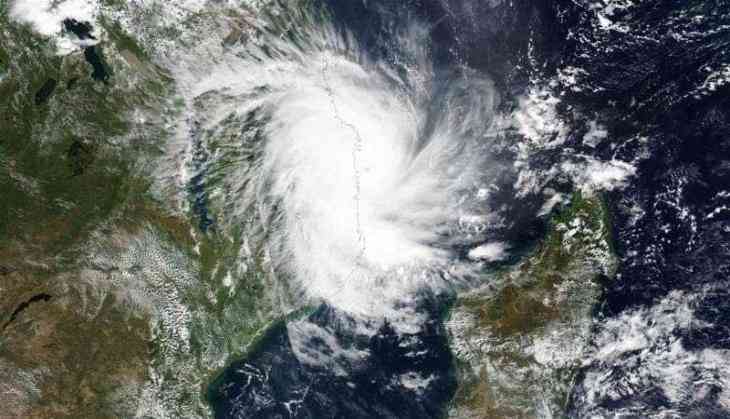 Cyclone Fani which is intensifying day by day is soon going to hit the coast of Odisha, Tamil Nadu and Andra Pradesh. According to IMD, the cyclone is will hit the coast between 1st to 3rd May. Cyclone is forming over the Bay of Bengal with the wind speed to 200 kmph and at the time of rainfall, it will be 175-185 kmph.
IMD has issued a yellow warning for the Odisha coast and has predicted very heavy rainfall in several areas. As per the ANI report, the cyclone will travel along the coast and will reach to West Bengal. Due to this, the people have been adviced to remain indoors till the alert is lifted up.
In fact, Navy and Coast Guard have also deployed ships and helicopter for rescue operations. Whereas, units of Air Force have been put on standby in Odisha, West Bengal and Andhra Pradesh. Fishermen around the areas of southwest and southeast of Bay of Bengal have been asked to stay away from the sea
As per Hindu reports, the head of IMD told "This is a cyclone that's forming due to the warming of the Bay of Bengal basin…with global warming we have to be prepared for such occurrences and take precaution accordingly," said K.J. Ramesh, Director-General, IMD.
On Tuesday centre released financial assistance of Rs 1,086 in advance to the four states so that they can take preventive and relief measures to deal with the cyclone. Andhra Pradesh has received Rs 200.25 crore, West Bengal Rs 235.50 crore, Tamil Nadu Rs 309.37 crore and Odisha Rs 340.87 crore.
Also Read-
Cyclone 'Fani' to intesify into severe cylonic storm in next 24 hours