Art of Living case final hearing on 10, 11 August: NGT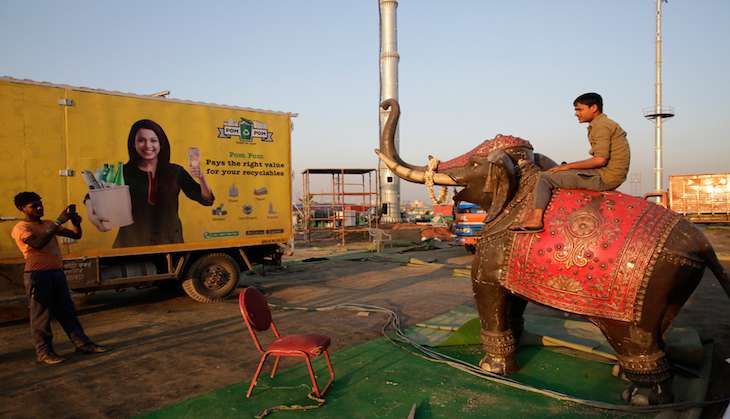 The Art of Living case in the National Green Tribunal will be heard on 10 and 11 August for final arguments and will not be adjourned further, the tribunal's principal bench said today.
The Art of Living Foundation has been accused of damaging the Yamuna floodplains where it organised the World Culture Festival for three days in March.
The NGT had held that the festival, which sported a seven-acre stage and had flattened the floodplains to host 3.5 lakh guests, had caused significant damage to the ecology of the floodplains. It was charged ₹5 crore as interim environmental compensation for the damages.
The tribunal will decide on further compensation charges based on a technical study of the damages carried out after AOL vacated the site. The chairperson of the committee wrote to the NGT yesterday asking for ten more days to submit the report.
As a result, the hearing scheduled for today was adjourned.
The technical committee is headed by Shashi Shekhar, secretary in the Ministry of Water Resources, River Development and Ganga Rejuvenation. Its members include professors affiliated to IIT, DU, and JNU. In a preliminary report after the AOL festival, they had said damages could amount to ₹200 crore.
As per the NGT Act, the tribunal can levy such an amount on violators and use the money to carry out restoration of the damaged ecology.