xXx 3 review: Xander Cage has returned, now can he please go away?
When Hollywood first debuted the xXx franchise, with Vin Diesel playing action-junkie special agent Xander Cage, it was a nice break from the usual secret agent action fare - posh white men who are overly slick, saving the world while keeping their impeccably styled hair intact. Xander Cage and xXx broke with that, not just because he was bald, but because where other agents would tip-toe around, he'd crash through walls.
However, the lack of nuance in the plot made it more of a one-off flick than a franchise like Die Hard, Mission Impossible or James Bond. That was made evident by the fact that Diesel turned down the chance to star in xXx 2 in favour of the cinematic nightmare that was The Pacifier.
Now, with his career on the wane - seemingly limited to just the Fast and the Furious franchise, Vin Diesel is trying to reboot his career and, with it, the xXx franchise with this latest offering: xXx: Return of Xander Cage.
However, even with a bevy of stars - from Samuel L. Jackson to Tony Jaa to India's own Deepika Padukone, it's clear that the xXx franchise didn't need rebooting so much as deletion.
Also read -
xXx: Return of Xander Cage: Vin Diesel's visit to India is as exciting as a Bollywood film!
The return of Xander Cage
When we last left Xander Cage, he'd helped stop a Russian terrorist plot to unleash a biochemical weapon and had decided not to continue with the high octane shenanigans, choosing instead to enjoy life.
This time around we find Xander atop a telephone tower, strapped inexplicably to skis. After unhooking something from the tower, he leaps off it, falling some 100 feet into a perfect landing. He then proceeds to ski, yes, ski, through a tropical forest. He skips effortlessly off trees and turns suddenly at incredible speeds, before landing on the roof of a hut. Here he ditches the skis for his trademark skateboard before making a high-octane escape.
The stunts in just our reintroduction to Cage are enough to make Rajinikant blush and Chuck Norris call bullshit.
He finally ends up at a shanty town where he busts out and uses the gizmo he stole off the telephone tower to...broadcast a football tournament to the shanty town's residents. A grateful child walks up to him and says, "You brought the world to us Xander," before Diesel leaves to make hot, steamy love to a random woman.
It's not my style to narrate chunks of the movie, but this introduction foreshadows everything that is to come -- senseless action, abrupt sequences, dubious motivations, inexplicable leaps in logic, random sexy moments and, above all else, dragging the film down like a one-tonne weight, absolutely miserable dialogue.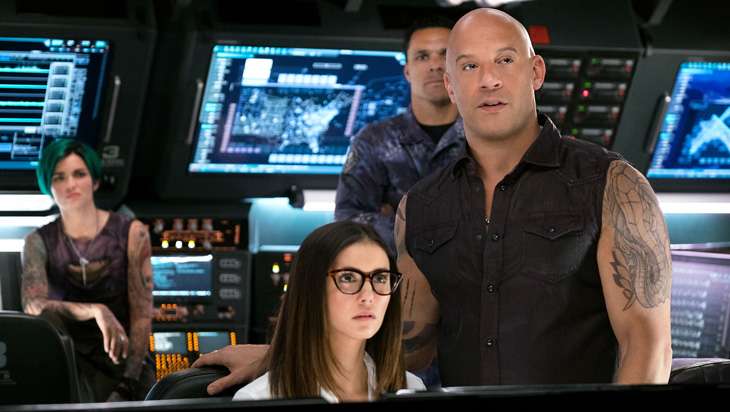 A real Pandora's box
The basic plot is that the US government has managed to find and lose a 'pandora's box', a device that allows for the hacking of satellites. The rest of the plot follows Xander Cage in his predictable quest to retrieve the box, aided ably by a bunch of zany sidekicks (Ruby Rose, Kris Wu & Rory McCann) who are abruptly introduced in random leaps of logic.
Their quest takes them to an island populated largely by incredibly attractive women who like to party, as well as the "bad guys" (Donnie Zen, Deepika Padukone, Tony Jaa and Michael Bisping).
Why are our bad folks here? Who knows. How did our heroes trace them? The movie doesn't care to mention. This is largely how the plot progresses throughout the movie, jumping from place to place without explanation, leaving huge gaps of logic in its wake.
Also read - Deepika Padukone talks about the promotional campaign of xXx: The Return of Xander Cage
The acting in the movie is wooden. After all, none of the protagonists, barring Toni Collette and Samuel Jackson whose roles are minimal, are really known for their acting chops. That being said, even the actors known for their stunts like Jaa and Zen are criminally underused. Anyone who has seen Ip Man or Ong Bak can testify to that.
In the meanwhile though, Diesel, his best days long since gone swaggers around charming the ladies with terrible dialogue despite looking like an unpedicured toe.
Deepika Padukone, whose foray into Hollywood has been much touted, is outshone by Ruby Rose every time the two share screen space. The clunky scripting doesn't help her a bit, but even then, the role offers precious little space for acting, emoting or truly spectacular action.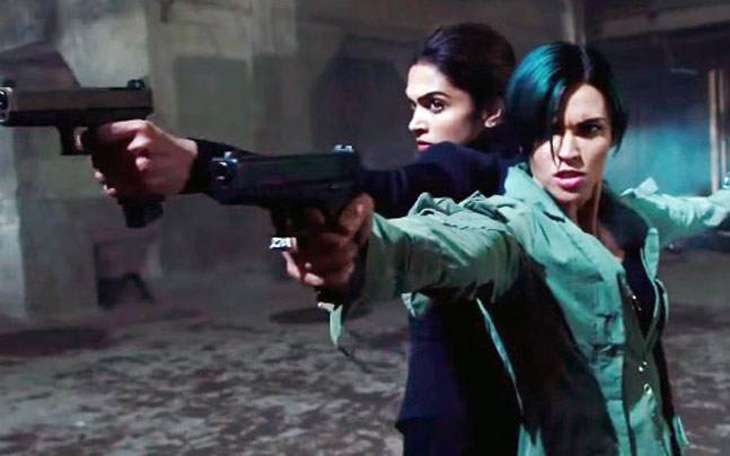 Should you watch it?
The movie understands two things - that its storyline is supremely weak, and that its demographic is mostly male. To that end the movie is interrupted at regular intervals by either hot women in revealing clothes spouting sexual innuendos/actively flaunting their wares and small bursts of over the top, though not particularly smart, action sequences.
If that's what you're looking forward to, the movie is value for money. If you're hoping for anything more, or worse, a breakout Hollywood performance by an Indian actress, your money would be far better spent elsewhere.
Rating: 1.5 stars